Tim Cook's Impact on Apple Detailed in New Profile Along With Plans for New Board Members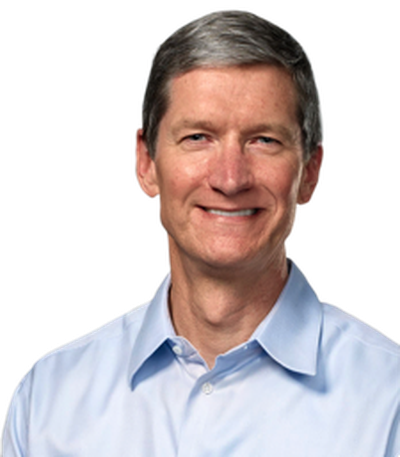 The Wall Street Journal has released a new profile of Apple under Tim Cook, highlighting the changes the CEO has made to the company following the long and famous reign of Steve Jobs. While most of this information was previously known, it is a solid overview of the changes Cook has introduced to Apple and it does give a few new details on Cook's plans.
Described as a "kinder, gentler" workplace, Apple under Tim Cook has a new focus on deep collaboration between employees. Cook is said to be less involved in product development and more willing to delegate tasks to employees, expanding the roles of several executives and giving design chief Jonathan Ive more control over product development. He's also made major moves like acquiring Beats and hiring high-profile executives like Angela Ahrendts, and he's also said to be working on adding new board members.
According to people familiar with the company, Mr. Cook is actively seeking new directors to add to Apple's eight-person board, known for its loyalty to Mr. Jobs. Six of the seven outside directors are aged 63 or older. Four of them have served for more than a decade, including two who have been on the board since the late 1990s: former Intuit Corp. Chief Executive Bill Campbell and J. Crew Group Inc. Chief Executive Millard S. "Mickey" Drexler.
Cook is labeled as more of a manager and less of a visionary, causing current and former Apple employees to worry that without Steve Jobs, Apple is losing its "frenetic pace and focus" on new products. Employees also worry that the company may be working on too many projects at once.
Under Mr. Cook, current and former employees say Apple may be spreading itself too thin, pursuing too many ideas and compromising the "laser focus" that Mr. Jobs used to create the iMac, iPhone and iPad.

"It was Steve's job to say no," one of these people said. "Tim is not as comfortable doing that."
The Wall Street Journal's full report has a much more detailed comparison of Cook and Jobs and it offers insight on other changes Cook has brought to the company, including lessening its impact on the environment and pledging to match employee charity donations.