Eddy Cue: Steve Jobs Would Be 'Extremely Proud' of Apple's Current and Future Products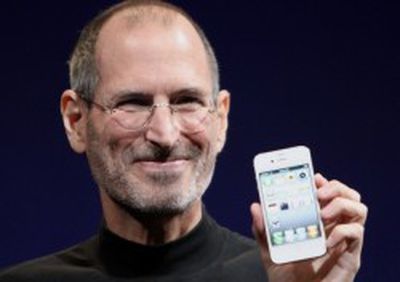 Apple's SVP of Internet Services Eddy Cue and Beats co-founder Jimmy Iovine spoke on the impact of Steve Jobs on Apple during an interview with Walt Mossberg and Kara Swisher yesterday at the Re/code Code Conference. While the pair noted that a transition was inevitable after Jobs' death, both spoke on Apple's commitment to quality and putting together an exceptional executive team.
When asked about the late-cofounder, Cue noted that Jobs wanted to "create a culture that was going to last longer than he was going to be CEO." Cue also maintained that the company's values remain in strong attention to every detail and putting product quality first, all while "doing a few things and doing them really great."
Cue was also asked if Apple had to go through a "reset" period when Jobs passed away three years ago and his current feelings on the company:
I never felt like we had a reset. I feel like we have an amazing executive team, many of us who have been there for a long time, working together as a team, building those products whether it's hardware, software, services, completely integrated.

Look, Steve was a great friend, a great mentor, I miss him, you can't say it doesn't mean anything from that standpoint; but when I look at what he set up at Apple and what we're doing, I think he'd be extremely proud of the all the work we're doing today and the products we're building, and I think we're continuing a lot of the legacy he built.
Iovine also commented on the former CEO, praising Apple's executive team and stating that Jobs "put the greatest team in the world together" despite an inevitable transition period for the company. The Beats CEO also admitted that he was surprised on how "flexible" Apple is, noting that it "moves like a small company" despite its large presence.
Cue and Iovine also discussed a number of other topics during the interview, mostly pertaining to Apple's $3 billion acquisition of Beats that was made official yesterday. Cue shared that Apple has the best product pipeline in 25 years coming later this year, all while noting new milestones for iTunes and the company's quest to "fix" the TV experience.