macOS Catalina Now Available
iTunes Hits New Milestones, Will Help Leverage Growth of Beats' 250,000 Subscriber Base
Speaking at today's
Re/code
Code Conference
, Apple's SVP of internet services Eddy Cue and Beats co-founder Jimmy Iovine shared some new numbers on iTunes and Beats Music in the wake of
today's acquisition
.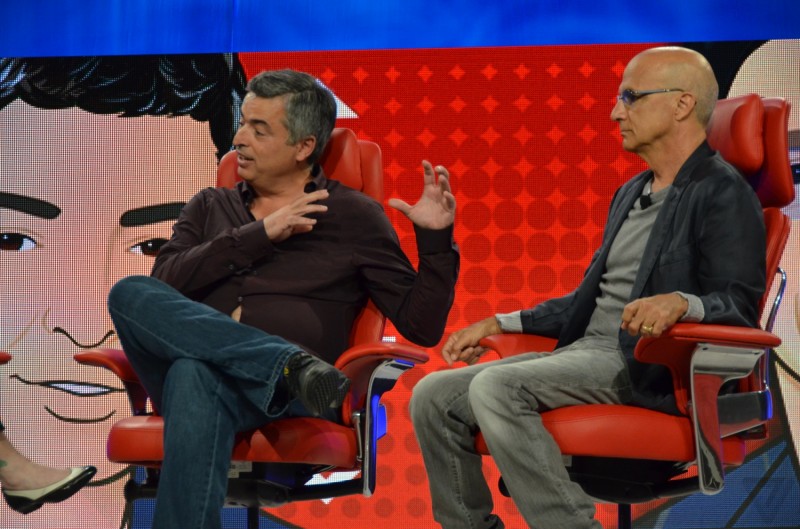 Apple internet chief Eddy Cue (left) and Beats co-founder Jimmy Iovine (right)
Cue mentioned that the iTunes Store and iTunes Radio hit new milestones, with the former selling its 35 billionth song and the latter now including over 40 million listeners around the world.
Speaking on the newly formed relationship between Apple and Beats, Cue noted that Apple's great rapport with artists, data on listening habits, and 800 million iTunes accounts with credit cards attached contributes a great deal. "We think all of those things, when you put them all together, it's on steroids with us together," he expressed.
Meanwhile, Iovine announced that Beats Music, currently limited to the U.S., now has 250,000 subscribers since it
launched
three months ago. A report earlier this month pegged the service's subscriber base at just 110,000 during the month of March, illustrating how the service has grown since then. By contrast, rival music streaming service Spotify
reported
earlier this month that it has 10 million paying subscribers worldwide.
Iovine added that Beats made a mistake by not offering in-app purchases from the start, and stated that 5 million people have "visited" the service since it launched. After today's announcement, the
Beats Music
iOS app was updated with an extended 14-day trial period and a price drop to its yearly subscription to $100 from $120.