Eddy Cue: It's 'Complicated' Solving Problems With TV
Eddy Cue, Apple's SVP of Internet Software and Services, and new Apple employee Jimmy Iovine sat down with Re/code's Walt Mossberg and Kara Swisher tonight at the inaugural Code Conference and were asked about the much-rumored Apple TV.
Echoing past Apple sentiments, Cue said today's TV experience "sucks" and has "a long way to go." He confirmed that Apple is continuing to work on a way to improve television, but a fix is "complicated."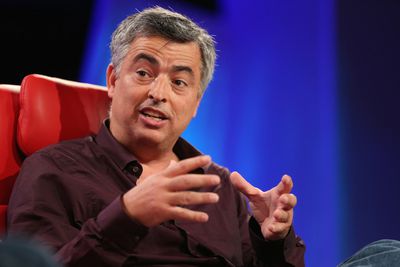 The problems aren't complicated. Solving them is complicated, because there are lots of parties involved.
According to Cue, many of the problems with TV are related to a lack of global standards and complicated rights issues with content; issues that are far easier to deal with in the music industry. Cue does confirm, however, that Apple is talking with various industry players to work on fixing TV.
Specifically, Cue noted that Comcast CEO Brian Roberts "is the best" and that Cue himself is a Comcast subscriber that is able to watch ESPN and HBO on his Apple TV, which he says Apple will keep evolving and improving. He noted that Apple is looking to add even more content. In March, it was reported that Apple was in talks with Comcast about a potential streaming TV service on a future Apple TV.
Despite Steve Jobs biographer Walter Isaacson speculating that Iovine could be key in any potential TV deals, Iovine told Swisher and Mossberg that he was "not going anywhere near TV". He did, however, acknowledge the challenges of movie curation, pointing to difficulties in finding content to watch on the various video-on-demand platforms like iTunes and streaming services like Netflix.