Report Claims iPhone 6 Will Feature Curved Display, All-Aluminum Rear Shell
Apple's next-generation iPhone may feature rounded edges and a curved glass display, according to a new report from Mac Otakara [Google Translate].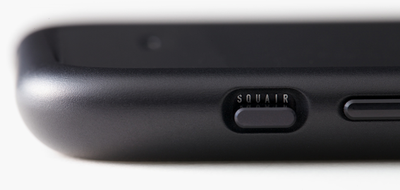 Citing "reliable sources", the publication notes that the iPhone 6's cover glass will sit flush with the device's rounded corners, departing from the straight edges seen on the iPhone 4 and iPhone 5s. The report likens the device's profile to the
Squair Curvaceous Bumper
, a Japan-made aluminum bumper for the iPhone that features a rounded housing.
The report also claims that Apple will do away with the rear glass antenna breaks found on the iPhone 5 and iPhone 5s in favor of an all-aluminum design. Such a move would likely mean that Apple is incorporating significant changes to its overall antenna layout, perhaps positioning current radios in different locations.
Throughout the past few months, various reports have indicated that the iPhone 6 may feature slightly rounded edges. However, only a few reports have claimed that the device will feature a curved glass display, with Bloomberg noting last December that the company was working on two iPhones with large curved screens for this year. That account however was contrasted by The Wall Street Journal this past January, which said that Apple would not be using a curved display in its devices.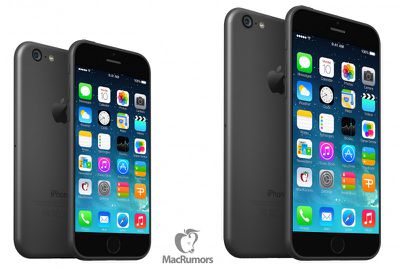 Apple will likely unveil the iPhone 6 later this year in two different sizes of 4.7 inches and 5.5 inches. It is also likely that the smaller 4.7-inch version of the phone will ship first in the third quarter of this year, while the larger version is estimated to ship later due to challenges with the device's display technology and battery life.
In addition to a larger display, both versions of the iPhone 6 are expected to include a thinner, bezel-free design, faster A8 processor, Touch ID fingerprint sensor and an upgraded camera with optical image stabilization. The device is also expected to debut with Apple's latest iOS 8 mobile operating system, which will likely feature enhancements to Maps, Siri, and iCloud in addition to a new "Healthbook" app. Apple is also said to be negotiating with carriers to increase the price of the iPhone 6 by $100.