Apple Now Accepting All Products for Recycling at Retail Stores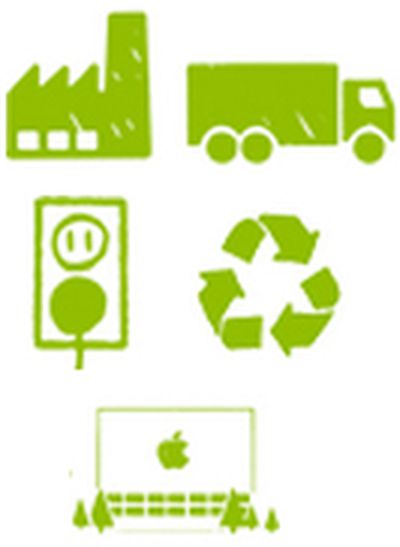 Apple will now begin accepting old products for recycling at all of its retail stores worldwide, reports The Associated Press. While the company has had a recycling program for quite some time, the terms for trading in a product would vary by device category.
For instance, those looking to trade in a Mac or iPad for recycling were limited to filling out an online form and shipping it with a prepaid label, while those looking to drop off an iPhone or iPod could bring it into an Apple Retail Store or ship it to a recycling center.
Now, customers are welcome to bring in all products to any of its retail locations, where the company will recycle them for free. While all devices will be accepted for recycling at no charge, those who bring in products that are in fair condition will also receive a store gift card.
Apple made changes to its recycling program in 2011, expanding the program to include more devices and older computers. Last year, Apple also introduced an iPhone trade-in program that allowed customers to trade in a device for a gift card that could be used toward the purchase of a new iPhone, which has since expanded to multiple countries.
The move comes as Apple launched its "Better" environmental campaign yesterday ahead of Earth Day, which included a video detailing the environmental efforts of its Apple Campus 2 project. Apple will celebrate Earth Day at its retail locations around the world by giving its logos green leaves and having its employees wear special green shirts. The company will also reportedly hold an event at its main campus in Cupertino, California.