Apple Quietly Sells Its 500 Millionth iPhone
As documented in its quarterly earnings reports over the years, Apple reported total sales of 472 million iPhones between the device's 2007 launch and the end of 2013. With analyst estimates of over 38 million units for the current quarter ending in just a few days, the company has undoubtedly already sold its 500 millionth iPhone, a milestone that passed without mention from the Cupertino company, notes Forbes.
The consensus would have placed the milestone sale around March 8 given that entering the quarter Apple had sold 472 million iPhones. So even if it proves a bit high as it did last quarter, we've crossed the point where it's safe to assume that Apple has sold 500 million smartphones in less than 7 years. And the most recent 100 million took somewhere between 2-6 weeks less than the previous 100 million did.
Apple is known for celebrating notable milestones, changing its homepage for the 30th anniversary of the Mac and setting up countdowns on its website for App Store milestones. The company reached the 50 billion app download milestone in May 2013 and awarded a $10,000 iTunes Store gift card to the person who downloaded the 50 billionth app.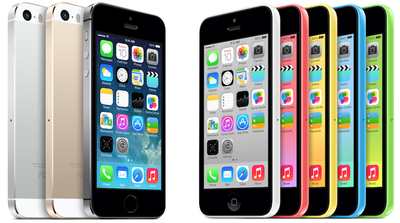 Even though Apple didn't announce the 500 million iPhone milestone, it is not without significance. Quarterly iPhone sales continue to rise consistently on a year-over-year basis, with the company selling a record 51 million iPhones in fiscal Q1 2014, up from 47.8 million in the same time period in the prior year.
These next few quarters may see a slump in iPhone sales as Apple gears up for a possible fall launch of the iPhone 6. Apple's upcoming iPhone 6 is widely rumored to include a larger display, which could encourage a significant number of users to upgrade in 2014 and cause another spike in sales later this year.