Apple Reports Strongest Ever Quarterly Earnings: $13.1 Billion Profit on $57.6 Billion in Revenue in Q1 2014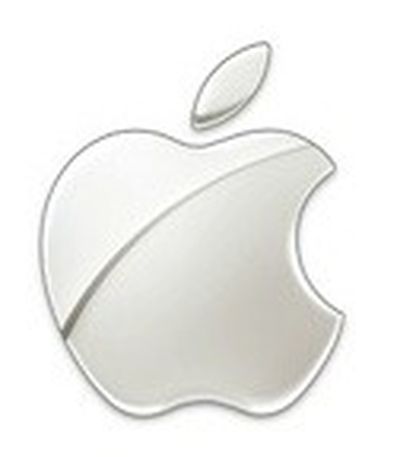 Apple today announced financial results for the fourth calendar quarter of 2013 and first fiscal quarter of 2014.
For the quarter, Apple posted revenue of $57.6 billion and net quarterly profit of $13.1 billion, or $14.50 per diluted share, compared to revenue of $54.5 billion and net quarterly profit of $13.1 billion, or $13.87 per diluted share in the year-ago quarter.
Gross margin was 37.9 percent compared to 38.6 percent in the year-ago quarter, with international sales accounting for 63 percent of revenue. Apple also declared a dividend payment of $3.05 per share, payable on February 13 to shareholders as of the close of trading on February 10. The company currently holds $158.8 billion in cash and marketable securities.
Apple had previously issued guidance for the quarter of revenues between $55-58 billion, with gross margin between 36.5 and 37.5 percent.

Apple sold a record 51 million iPhones in the quarter, up from 47.8 million in the same time period last year, and the company has now sold 472.3 million smartphones in total. It sold 26 million iPads, a new record, up from 22.86 million last year. Apple has now sold 195 million tablets. It sold 4.8 million Macs during the quarter, compared to 4.06 million in the year-ago period.
"We are really happy with our record iPhone and iPad sales, the strong performance of our Mac products and the continued growth of iTunes, Software and Services," said Tim Cook, Apple's CEO. "We love having the most satisfied, loyal and engaged customers, and are continuing to invest heavily in our future to make their experiences with our products and services even better."
Apple's guidance for the second quarter of fiscal 2014 includes expected revenue of $42-44 billion and gross margin between 37 and 38 percent. This guidance reflects an expectation for near zero growth from Q2 of fiscal 2013.

Apple will provide live streaming of its Q1 2014 financial results conference call at 2:00 PM Pacific, and MacRumors will update this story with coverage of the conference call highlights.
Conference Call and Q&A Highlights are available in reverse chronological order after the jump.
2:56 pm: Call is concluded.
2:55 pm: A: Innovation is deeply embedded in everybody here. There's so much of the world that is full of very complex products, We have zero issue coming up with things we want to do. We must focus on the very few that deserve all our energy. We've always done that and we continue to do that.
2:55 pm: Q: Going to have a big year in terms of new product categories and thinking about 2014 into the future. How do you feel about the trajectory of the platform? Is this just a product cycle story?
2:54 pm: A: Yes, no change.
2:54 pm: Q: In previous quarters you talked about specific product categories multiple versus "existing categories" multiple. Are developments on track with existing plans?
2:52 pm: A: Don't have great data on that, so don't know the answer.
2:52 pm: Q: On the upgrade cycle, are you seeing people upgrading faster or slower than before?
2:51 pm: A: We're working on things that are shipping today and also working on things that you can't see today.
2:51 pm: Q: Lot of things in recent years in support of existing products. Looking at new legs of the stool or things to support existing customer base?
2:50 pm: A: People intrigued with Touch ID. A major feature that has excited people. That associated with other things that are unique to the 5s got it to have a significant amount more attention and higher mix of sales.
2:50 pm: Q: Thoughts on why the iPhone mix is so different?
2:49 pm: A: We'll make any product that is a great product. Our line in the sand is making a product that isn't fantastic.
2:48 pm: Q: Will you expand product portfolio?
2:48 pm: A: We did a tremendous job last quarter given the mix was something different than we thought. Was first time we'd run that play and demand percentage turned out to be different. Look at results and conclude that if we're going to make a change then we'll do it.
2:48 pm: Q: Grew iPhones 7%. Market will look up to be 14%. Happy with pricing umbrella that you currently have? In particular the 5c, most of the industry reviews have panned the product for not having enough features at that price point. Talk about broader product portfolio, you happy where you are?
2:47 pm: A: It's never been stronger, very confident in work that's going on. Customers are going to love what we're going to do.
2:46 pm: Q: Talk about innovation cycle of the company?
2:46 pm: A: Not just upgraders, though upgrades would be less than we thought because of changes in upgrade policy that I mentioned earlier.
2:46 pm: Q: iPhone business grew 7% year over year with 2 new devices launched in the quarter. How do you guys view the iPhone's new user growth versus replacement cycle with installed base.
2:45 pm: A: Not addressing future products. If I look at the sell through, year over year, there was growth in that portion of our line despite adding an entirely new phone and having short supply. I do believe that category of product can grow in those markets in the U.S. and Western Europe and Japan. In Japan, grew 40% last quarter.
2:44 pm: Q: A lot of buyers already have an Apple handset -- can West show decent growth over the next year or two? 5c turning light in the mix, what will you do with it?
2:44 pm: A: Above guidance range primarily because of favorable product mix and favorable commodity pricing. For Q2, guiding 37-38 percent, compared to 37.9% in December quarter. Loss of leverage because of seasonal decline in revenue, expect largely offset by cost improvements and by deferred revenue.
2:43 pm: Q: What were factors in margin this quarter and gives and takes going forward?
2:42 pm: A: We've been buying back stock. Increased the program last year overall, doubling cash return. $60 billion is buyback. We're a big believer in buying back the stock. That doesn't change today whether the stock goes up or down.
2:42 pm: Q: Lot of things in the media about potential to buyback more stock. Think this is a good level and is this a time to accelerate the buyback? What are your thoughts?
2:41 pm: If you look at the numbers from last quarter, it comes out to a double digit growth. That's a pretty good result. We'll see how we do in the March quarter.
2:41 pm: A: Listen to what Peter said about the guidance and compared year over year. Underlying sell through means we're confident of growth year over year. That's how we look it. Some just look at numbers on a piece of paper. The way we look at it, our business from a sell through point of view less iPod -- all of us have known for some time that iPod is a declining business.
2:40 pm: Q: Are you still a growth company? Should we expect growth to accelerate and why?
2:39 pm: China Mobile has more subscribers than anyone in the world. 3/4 of a billion. Watershed moment for Apple. Very strong belief in the ability of the two companies to do great things together.
2:38 pm: Short term effect because of upgrade policies, 3-6 months I would think and then it washes through. As I look at it, I feel good about where we are. Some of the stuff that you've been seeing will actually be decreased as revisions come out.
2:37 pm: North America also saw some carriers changing their upgrade policies. This affected last quarter and will have some affect on the current quarter. Restricted customers to upgrading earlier, and this is a major factor playing into North American results.
2:37 pm: Japan, added DoCoMo, iPhone units up 40%. When you translate that performance into revenue, we have issue with the Yen. Revenue looks much less than that because of the strength of the dollar. In North America, we did not do as well. NA business contracted somewhat year over year. Reason for this: As we entered the quarter and forecasted our iPhone sales, where we achieved what we thought, we actually sold more iPhone 5s than we projected. Mix was stronger to the 5s and it took us some amount of time in order to build the mix that customers were demanding. As a result, we lost some units for part of the quarter in North America. Took us the bulk of the quarter to get into supply/demand balance.
2:35 pm: A: Objective has always been to make the best, not the most. Earlier this year, we launched two new phones. If you look at sell through, all of those grew year over year versus the phones that were in those categories last year. In emerging markets, we grew 76% in Latin America year over year. Middle East and Africa grew 65%. Central and Eastern Europe, we grew 115%. China grew 20% but just added China Mobile.
2:34 pm: Q: iPhone market share data, if we look at your prior four quarters, Apple grew its iPhone units 20%. The market grew in the 40's. Even with a new product and China, Apple will grow at fraction of what market will grow. You want the best product but in Macs, you've succeeded in making the best product and gaining share. In iPhone, that is not happening. What is different that is not allowing you to hold or gain unit share despite having the best product? What will you do different going forward?
2:32 pm: A: In general, people love being able to buy digital content from their iPhones using Touch ID. It's incredibly simple and easy and elegant. It's clear that there's a lot of opportunity there. Mobile payments in general is one that we've been intrigued with and one of the thoughts behind Touch ID. We're not limiting ourselves just to that. Nothing specific to announce today but you can tell by looking at the demographics of our customers and the amount of commerce that goes through iOS devices versus the competition, there is a big opportunity on the platform.
2:31 pm: Q: Talk about opportunities in mobile payment market -- talk about mobile touch sensor for mobile payments on iTunes Store?
2:31 pm: A: Guidance and gross margin between 37-38 -- going from holiday to non-holiday quarter we lose a lot of leverage. Primary thing that goes on there is cost curve savings.
2:30 pm: Q: Are you getting down the cost curve similarly to prior cycles?
2:30 pm: Tablet market in China is growing at 21% in China.
2:29 pm: Comes after new high-water mark for us in China last quarter, revenues including retail grew 31%, very strong sales on iPad -- up 64% in Greater China. Macs up 28%.
2:29 pm: Been selling with China Mobile for a week, last week was best week for activations we've ever had in China. Incredible start, at this moment we're just selling in 16 cities with China Mobile. Should be more 300 cities by end of the year. Quite the ramp in front of us.
2:28 pm: A: Benefit of carrier additions is partially offset by comparison from last year because of late launch of iPhone 5 and iPad in mainland China, and currency issues. Deferring more revenue on iOS devices as well.
2:27 pm: Q: Ramp of China Mobile would presumably act as a tailwind in the March quarter, but doesn't seem that way in guidance.
2:26 pm: A: Investments for future opps. We continue to invest very heavily in R&D, investments in areas visible to all of you today but also in areas that are not visible which we're very excited about. For things not visible, we are investing ahead of the revenue that these products and services will generate in the future.
2:25 pm: Q: Any one-time items in the March quarter, or is related to investments for future opportunities?
2:25 pm: iPod sales continue to decline going forward. FX is headwind with strengthening dollar vs a number of currencies. Very pleased with underlying performance, revenue growth is stronger than what guidance might imply.
2:25 pm: Expect value of underlying sell-through to rise year-over-year.
2:24 pm: Channel inventory, in March quarter last year, increased inventory for both iPhone and iPad. This year, we increased that in the December quarter and exited within target range.
2:23 pm: A: Biggest reason for sequential decline is related to changes in sequential inventory changes year over year. Four factors to impact revenue comparison by over $2 billion. Channel inventory increases last year that we don't expect to repeat, lower iPod sales, stronger US dollar vs Yen and Australian dollar, and higher per unit deferral for iOS and Macs.
2:22 pm: Q: Guidance suggests a bigger decline than the year before. Implies iPhone units won't grow year on year. What's driving the cautious view?
2:21 pm: Remain confident in new product pipeline.
2:21 pm: Thrilled to have most satisfied and loyal customers in the industry.
2:21 pm: Investing in R&D in current product categories, as well as for future products and services.
2:21 pm: $3.05 dividend per share in February. Guidance of $42-44 billion in revenue compared to $43.6 billion in year ago quarter.
2:20 pm: $2.7 billion in dividends, $5 billion in repurchases of 9.6 million shares. Cume of $43 billion of payments for dividends and share buybacks, buybacks of $28 billion. 56.5 billion shares total.
2:19 pm: OpEx was $4.4 billion. 26.2% tax rate. Cash, ended quarter with $158.8 billion. Sequential increase of $12 billion. Domestic cash was $34.4 billion, a decline of $1.1 billion. $124.4 billion, or 78%, was offshore. Cash flow was $22.7 billion.
2:18 pm: iBeacon technology rolled out in U.S. stores. iPhone notifications via Apple Store app. Bluetooth wireless to send shoppers exact location and send messages based on the product they are near.
2:18 pm: 418 stores open during the quarter, average revenue per store was $16.7 million, up from $16.3 million. $1.7 billion in income. 21,000 visitors per store per week.
2:17 pm: Turning to Apple Retail. $7 billion revenue, up 9% from year ago. Record iPhone and iPad sales plus strong Mac sales. Remodeled 6 stores, opened 4 new stores. 420 total stores, 166 outside the US.
2:16 pm: Name checking Plants vs. Zombies 2, Cut the Rope 2, Clumsy Ninja and more.
2:16 pm: 130,000 apps developed in Greater China. iOS has 5x advantage over Android when it comes to developer revenue per app download, and 4x advantage in IAP, and 2x advantage in paid downloads plus IAP.
2:15 pm: 65 billion app downloads. $2 billion to developers during the December quarter. $15 billion in cumulative earnings to developers, half in last 4 quarters.
2:15 pm: Deferring more revenue because of free software. Total deferred revenue was $11.4 billion, expect to realize $8.4 billion over next four quarters.
2:14 pm: Pleased with strength of Apple ecosystem. $4.4b from iTunes services. Record billings of $4.7 billion on iTunes, thanks to strong App Store sales.
2:13 pm: "Happy Birthday Mac, imagine what we can accomplish in the next 30 years." - Oppenheimer
2:13 pm: People have done extraordinary things with the Mac. To coincide with the 30 year mark, we've taken a look at what people have done with the Mac on our website.
2:13 pm: 30th anniversary of the Macintosh. Power of technology taken from the few and put in the hands of everyone.
2:12 pm: Mac channel inventory within 4-5 week target range.
2:12 pm: 6% Year over Year contraction in personal computer sales. Macs have gained global market share for 30 of last 31 quarters.
2:12 pm: 4.8m Macs compared to 4.1m YoY, increase of 19%. Among best quarters ever. Significantly increased sales of iMac and MacBook Air. Grew in each operating segment, led by Europe and Greater China.
2:11 pm: Customer adoption of iOS 7 strong, 80% of iOS devices using the OS. iOS 7 is most popular operating system in the world. Rapid transition provides more advanced and secure experience for customers.
2:10 pm: Oppenheimer going over iOS traffic on black Friday and cyber Monday.
2:08 pm: Nearly every team in the NFL are using iPads as play books.
2:07 pm: iPad has 78% share of U.S. commercial tablet market.
2:07 pm: 97% satisfaction rate on iPad. 6.2 million units in channel inventory, within target range of 4-6 weeks.
2:07 pm: Response to cheaper non-retina iPad mini is very strong
2:07 pm: iPad sales very robust in mainland China, sales doubled there year over year. Strong growth in Middle East, Latin America, Russia and parts of Western Europe.
2:06 pm: Sold 26 million iPads despite supply constraints. Increase of 3 million or 14% year over year. New record.
2:06 pm: iPhone has 59% share of U.S. commercial smartphone market.
2:05 pm: 15.3 million iPhones in channel inventory. In target range of 4-6 weeks of inventory.
2:05 pm: 96% customer satisfaction rate for iPhone. 90% loyalty rate.
2:04 pm: 51% of mobile web browsing comes from iOS devices.
2:04 pm: Apple remains top smartphone manufacturer in the U.S. accounting for 41% of smartphones.
2:04 pm: iPhone accounts for 69% share of smartphone market in Japan.
2:03 pm: Despite supply constraints on iPhone 5s, sold 51 million iPhones. Up 3 million phones from last year. Sales strong in Japan because of NTT DoCoMo addition.
2:03 pm: $13.3 billion in net income, a new record.
2:03 pm: Blames lower revenue on currency headwinds and other issues.
2:02 pm: No tech company has ever generated that much revenue in a single quarter.
2:02 pm: Revenue up 6% from year-ago quarter, near high end of guidance range.
2:02 pm: New records for iPhone and iPad sales, one of the best Mac quarters ever. Pleased with results in emerging markets.
2:01 pm: The earnings call is beginning. On the call are Apple CEO Tim Cook, CFO Peter Oppenheimer and Corporate Controller Luca Maestri.
1:47 pm: The earnings conference call should begin in approximately 15 minutes, at 5PM Eastern / 2PM Pacific.