Corning Again Criticizes Sapphire as Potential Alternative to Gorilla Glass
Corning Glass senior vice president Tony Tripeny spoke critically of sapphire as a material for displays during a question and answer session at the recent Morgan Stanley Technology, Media & Telecom Conference (Via Seeking Alpha and CNET). His responses reiterate the company's earlier opposition to sapphire crystal.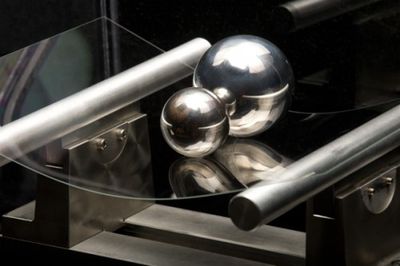 Corning Gorilla Glass 2
Morgan Stanley's James Fawcett asked Tripeny about sapphire versus glass now that "there is one large handset and device maker that people suspect maybe looking at Sapphire." This one large manufacturer is obviously Apple, which is building a plant in Arizona to manufacture sapphire for "
a secret project
," possibly the
iWatch
or
the next generation iPhone
. Tripeny didn't hold back in his criticism of the sapphire crystal material.
When we look at it, we see a lot of disadvantages of Sapphire versus Gorilla Glass. It's about 10 times more expensive. It's about 1.6 times heavier. It's environmentally unfriendly. It takes about 100 times more energy to generate a Sapphire crystal than it does glass. It transmits less light which it means either dimmer devices or shorter battery life. It continues to break. I think while it's scratch resistant product it still breaks and our testing says that Gorilla Glass, about 2.5 times more pressure that it can take than Sapphire on. So when we look at it, we think from an overall industry and trend that is not attractive in consumer electronics.
Fawcett continued to query Tripeny on the material with the Corning executive hinting that Apple is looking at sapphire for its marketing appeal as the material "has got a very sexy name." Tripeny also mentions the extra cost and lower manufacturing yield of sapphire crystal when compared to Gorilla Glass.
The formation takes about 4,000 times longer than Gorilla Glass at a significantly higher melting temperature. Its hardness makes machining more difficult and costly. Then the cost per unit increases exponentially because when you have defects in boundaries in the crystal growth process, you essentially cut them out and so unlike glass where we have developed technologies so that we can have very large pristine pieces of glass, when you have that on crystals, what you end up doing is always having a yield issue. So it is really those items that make things more expensive.
Corning now is manufacturing Gorilla Glass 3 for use in smartphones and tablets. Announced at CES 2013, the material is three times more damage resistant than its predecessor Gorilla Glass 2. The company earlier this year also announced a new shaped Gorilla Glass product for devices that require a curved display and a version of its Gorilla Glass with antimicrobial properties.