Tim Cook Says Apple's Sapphire Facility Is for 'Secret Project'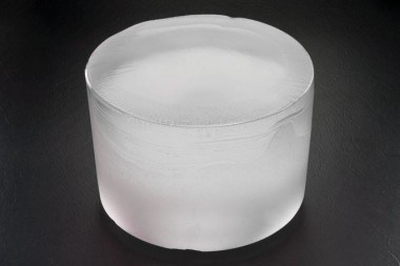 When asked about Apple's U.S. manufacturing efforts during a question-and-answer session with Apple shareholders today, CEO Tim Cook said the company's new sapphire production facility was for a "secret project" that he couldn't talk about, according to a report in The Wall Street Journal.
Cook did not give any more information, but did say separately that the company is working on "extensions of what we're already doing" and also "things you can't see". He reiterated that secrecy is important because Apple is "getting ripped off left, right and sideways" by competitors.
In response to a question about manufacturing in the U.S., Cook pointed to a plant a supplier recently opened in Arizona to produce sapphire exclusively for Apple. There's been speculation that Apple may use the super-hard sapphire to produce scratch-resistant screens for future iPhones. Cook said the Arizona facility was a "secret project" that he couldn't talk about.

But then, he said other Apple suppliers "already make" glass for iPhones in the U.S. An Apple spokeswoman declined additional comment.
Apple routinely denies having any particular new project in the works, so it's possible that a future iPhone model with an ultra-durable sapphire screen is the "secret project" to which Cook is referring, though there are a number of other possibilities for sapphire crystal including a potential smart watch product.
Cook previously confirmed that the plant would make sapphire, but the company has thus far refused to say anything more about it. He also said that investors should plan to hold Apple stock for the long term, saying to investors looking for a quick turnaround, "I encourage you not to invest in Apple."