Apple Reportedly Launching Two New iPhones with Larger Flat Sapphire Displays in September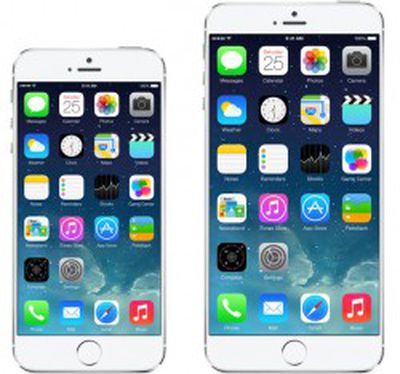 Apple will reportedly release two versions of its next-generation iPhone featuring 4.7 and 5.5-inch sapphire screens in September, reports the South China Morning Post. Citing industry insiders who have "seen the prototypes," the publication also states that both phones will feature a pixel density of 441 pixels per inch (PPI) compared to the 326 PPI currently found on the displays of the iPhone 5s and iPhone 5c.
Furthermore, the Hong Kong-based newspaper adds that the new devices will feature a flat screen instead of a curved screen as suggested by prior reports, and that Apple will be discontinuing the iPhone 5c in favor of an iPhone 5s made of lower-cost materials.
Apple has been experimenting with a range of screen sizes for the next-generation iPhone since early 2013, with size rumors varying from 4.7 to 5.7 inches. The Korea Herald reported yesterday that the iPhone 6 would adopt a "bezel-free" display.
It was also reported last week that GT Advanced, the company that has partnered with Apple to open a plant in Mesa, Arizona, was gearing up to mass produce sapphire displays meant for the iPhone 6. While another report yesterday said that Apple's initial sapphire production would target the iWatch instead of the next-generation iPhone, the volume of raw material and equipment the company is purchasing would suggest plans to manufacture approximately 200 million 5-inch sapphire displays to meet iPhone demand.