Corning Announces New '3D' Shaped Gorilla Glass
Corning has announced a new shaped Gorilla Glass product to offer glass solutions for curved devices like smart watches. Corning is one of Apple's main suppliers for the glass in the iPhone and iPad, and, with Apple rumored to have a smart watch production the works, Corning's new product would make for a logical source component for the new device.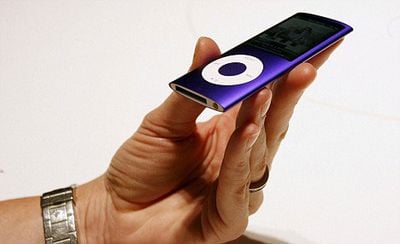 Product design continues to drive the consumer electronics industry. More than half of the top 10 smartphone manufacturers already market devices that incorporate cover glass with subtle curves, and the demand for even more-dramatic form factors is increasing. Corning's 3D-forming technology meets this demand and expands the design possibilities for industrial designers.

The relationship with GTOC allows Corning to provide a "one-roof" solution. "We can now take Gorilla Glass all the way from flat sheet to a finished 3D-shaped product in Asia, expediting turnaround times and minimizing logistical complexity," said James R. Steiner, senior vice president and general manager, Corning Specialty Materials. "That's a win for Corning and our customers."
Apple has used curved glass in some of its products in the past, most notably in a previous generation iPod nano. There have been a number of rumors about Apple developing curved glass iPhones, most recently in November when Bloomberg said Apple would release 4.7" and 5.5" iPhones next fall with slightly curved screens.