Fitbit today stopped sales of its Fitbit Force and issued a voluntary recall of the product following multiple consumer complaints of skin irritation.
First released in October of 2013, the Fitbit Force is the company's latest wearable activity tracker, monitoring sleep, steps taken, distance traveled, calories burned, and stairs climbed.
Reports of skin irritation from the Fitbit Force began gaining traction in January after a report from The Consumerist pointed to multiple users experiencing contact dermatitis after prolonged use of the band.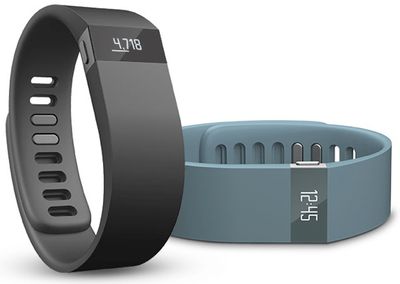 Fitbit quickly began offering refunds or product replacements to affected customers and suggested the problems could be caused by a nickel allergy, as nickel is an element of the stainless steel used in the band. Fitbit's full recall letter is below, courtesy of TechCrunch:
We wanted to provide an update on our investigation into reports we have received about Force users experiencing skin irritation.

From the beginning, we've taken this matter very seriously. We hired independent labs and medical experts to conduct a thorough investigation, and have now learned enough to take further action. The materials used in Force are commonly found in many consumer products, and affected users are likely experiencing an allergic reaction to these materials.

While only a small percentage of Force users have reported any issue, we care about every one of our customers. We have stopped selling Force and are in the process of conducting a voluntary recall, out of an abundance of caution. We are also offering a refund directly to consumers for full retail price. We want to thank each and every member of the Fitbit community for their continued loyalty and support. We are working on our next-generation tracker and will announce news about it soon.

For additional information, please contact our support line at: 888–656–6381, or visit http://www.fitbit.com/forcesupport.
According to Fitbit co-founder and CEO James Park, only 1.7 percent of Fitbit users have reported skin irritation issues. An independent study did, however, determine the Fitbit is causing allergic contact dermatitis in some users, likely as a result of nickel contact or from the strap materials/glue used in the device's construction.
Fitbit Force owners can request a refund for their devices from the Fitbit website, with the company promising to send a reimbursement check within two to six weeks after a returned device is received. Fitbit is also working on an updated hypoallergenic version of the Force to be released sometime in the near future.