Industry-wide notebook shipments will continue to decline in 2014, claims NPD DisplaySearch. Revised estimates predict shipments from all vendors, including Apple, will reach 134 million units, down from an earlier estimate of 152 million unit.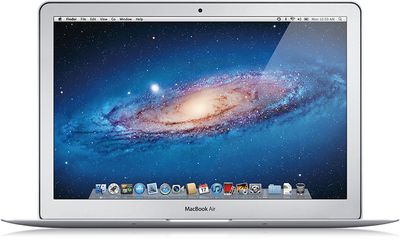 One factor contributing to this decline is the expected Q3 2014 launch of Intel's upcoming Broadwell CPU. Intel confirmed in its latest earnings conference call that its Broadwell chipset will enter production in Q1 2014 and become available in the second half of 2014. Slowing PC demand and yield issues forced Intel to delay Broadwell by at least a quarter from its original timetable, with that delay likely contributing further weakness in the PC market. Intel's Haswell processor line, the company's current CPU family and predecessor to Broadwell, was released in June 2013 and landed in the MacBook Air during the same month.
DisplaySearch also cites the rumored 12.9-inch iPad, wearables and the convergence of mobile and desktop operating systems as market forces that could shift consumers away from notebook PCs.
At the same time, the expected launch of a 12.9" iPad from Apple could trigger growth in larger tablet PC screen sizes, leading to even more competition for potential notebook PC buyers. In addition, wearable devices and other new concepts are expected to compete for consumer spending during the holiday season and beyond. Finally, the trend toward user-interface fusion and operating-system integration will offer a more seamless working platform between mobile devices and PCs, which would further extend mobile device advantages for businesses.
Despite a declining market, Mac sales in the just-ending quarter were strong, increasing from 4.06 million units in Q1 2013 to 4.8 million in Q1 2014. Mac net sales accounted for 11% of the company's revenue for the quarter, up slightly from 10% a year ago.