Digital Music Sales Decline for First Time Since Opening of iTunes Music Store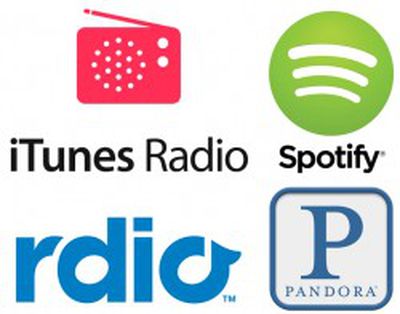 For the first time since the opening of the iTunes Music Store in 2003, digital music sales have decreased year-over-year, reports Billboard.
In 2013, sales of individual digital tracks declined 5.7% from 1.34 billion units to 1.26 billion units, while digital album sales fell to 117.6 million units from 117.7 million units in 2012. The report notes that industry executives have cited music streaming services for the regression in digital music sales.
While industry executives initially refused to attribute the early signs this year of digital sales weakness to the consumer's growing appetite for streaming, in the second half of the year many were conceding that ad-supported and paid subscription services were indeed cannibalizing digital sales.

While SoundScan has not yet released its annual streaming numbers numbers, so far industry executives have been reporting that the growth in streaming revenue has been offsetting the decline in digital sales revenue.
Music streaming providers experienced a surge in popularity during 2013, as major services such as Spotify, Pandora, and Rdio announced new free listening tiers for users in the wake of Apple launching iTunes Radio. Apple is also said to be expanding iTunes Radio service to the U.K, Canada, Australia, and New Zealand within the first few months of 2014, ahead of competitor Pandora's own expansion.
Overall, album sales as a whole declined 8.4% in 2013, dropping to 289.4 units from nearly 316 units in 2012, with physical CD sales declining 14.5% to 165.4 million units from 193.4 million units in the prior year. iTunes also saw its market share rise to account for 40.6% of total U.S. album sales, as Robin Thicke's "Blurred Lines" became the year's best selling single with 6.5 million tracks sold.