Carl Icahn Presses for Apple Shareholder Vote on Increased Stock Buyback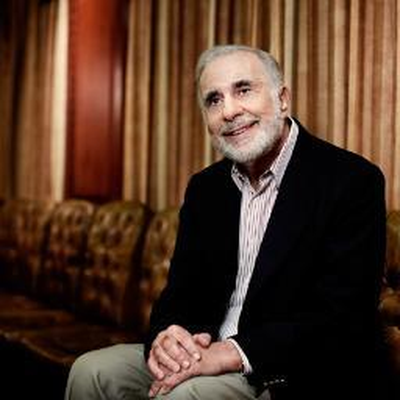 Activist investor Carl Icahn has filed paperwork to ask Apple shareholders to recommend a $50 billion share repurchase to Apple's board of directors.
The request is what's called a precatory proposal, meaning even if a majority of shares vote in favor, it would not be binding on Apple's management. In an interview with Time, Icahn said he believes CEO Tim Cook and Apple's management team are doing a good job, but he believes the company should be spending more of its capital on its own shares.
For his part, Icahn says he doesn't consider his proposal an indictment of Apple CEO Tim Cook, or the company's management, per se. "Tim Cook is doing a good job with the business," Icahn tells TIME. "I think he's good whether he does what I want or not." But, says Icahn, referring to the company's huge cash stockpile, "Apple is not a bank."

[...]

I'm not against the management of this company. But they've got too much money on their balance sheet."
Icahn is able to withdraw his proposal before the shareholder's meeting if he no longer wishes to press the issue, either because Apple agrees with him or he believes a potential proxy fight is no longer in his favor. If not, Apple would likely recommend investors vote against the proposal, even though it isn't binding.
Since he first disclosed his position in Apple back in August, Icahn has been vocal about asking the company to increase its buyback at the same time he has dramatically increased his stake in the company.
Apple, for its part, announced a significant increase in its capital return program back in April of 2013, and management pledged to reexamine its share repurchase and dividend programs in the first half of 2014.