Carl Icahn Increases Apple Stake to $2.5 Billion, Requests Immediate $150 Billion Stock Buyback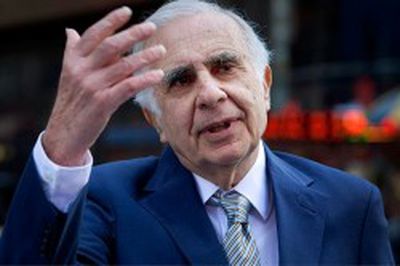 Billionaire activist investor Carl Icahn has published a new letter sent to Apple CEO Tim Cook, addressing his thoughts on an enhanced stock buyback plan for the company. The letter, released on Icahn's new Shareholders' Square Table website and republished by StreetInsider, also notes that Icahn now holds $2.5 billion in Apple stock, having increased his position by over 20% since he met with Cook at the very end of last month.
As he noted in his tweet following the meeting with Cook, Icahn is requesting that Apple undertake an "immediate" $150 billion buyback of its stock, arguing that it would be a terrific use of cash and debt given his belief that Apple's stock is currently severely undervalued. Such a program would mark a major expansion of the current program designed to repurchase $60 billion worth of stock over three years.
When we met, you agreed with us that the shares are undervalued. In our view, irrational undervaluation as dramatic as this is often a short term anomaly. The timing for a larger buyback is still ripe, but the opportunity will not last forever. While the board's actions to date ($60 billion share repurchase over three years) may seem like a large buyback, it is simply not large enough given that Apple currently holds $147 billion of cash on its balance sheet, and that it will generate $51 billion of EBIT next year (Wall Street consensus forecast).
Icahn lays out his expectations for earnings per share and stock value growth that could be expected from such a move, and notes that Apple could easily manage debt payments if it were to finance the entire $150 billion buyback with debt at 3% interest.
While this would certainly be unprecedented because of its size, it is actually appropriate and manageable relative to the size and financial strength of your company. Apple generates more than enough cash flow to service this amount of debt and has $147 billion of cash in the bank. As we proposed at our dinner, if the company decided to borrow the full $150 billion at a 3% interest rate to commence a tender at $525 per share, the result would be an immediate 33% boost to earnings per share, translating into a 33% increase in the value of the shares, which significantly assumes no multiple expansion. Longer term (in three years) if you execute this buyback as proposed, we expect the share price to appreciate to $1,250, assuming the market rewards EBIT growth of 7.5% per year with a more normal market multiple of 11x EBIT.
Finally, Icahn notes that he would not participate in the buyback he proposes, indicating that there "nothing short term about [his] intentions" as he attempts to convince Apple and his investors that he is not simply pushing an agenda serving his own immediate interests without regard for the company's long-term health.