Apple Not Yet Ready to Show Major Revamp of Apple TV Hardware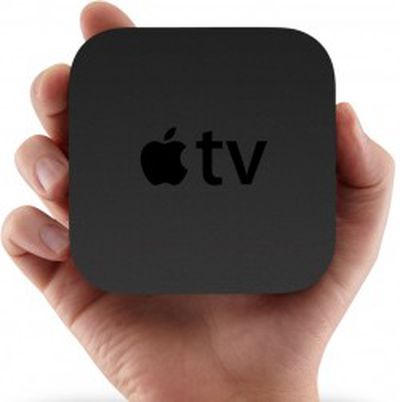 Following a Tweet last month in which he hinted at an updated Apple TV arriving sometime this month, former TechCrunch writer MG Siegler is now "pouring a small amount of water" on his own claim, suggesting that major changes to Apple's television-related hardware are not yet ready to be shown.
Well, now I feel the need to pour a little — just a little, mind you — cold water on the rumor fire. While I still haven't heard anything concrete, the most recent whispers I have heard is that the Apple TV project has been delayed a bit.

That doesn't mean we won't see an Apple TV update at the event — we could see an updated unit with a spec bump or something. But the thing to be more excited about, the device with some sort of newfangled control system, doesn't seem like it's ready just yet.
Siegler notes that he had originally heard about a new Apple TV hardware (not a television set) targeted for a November launch, but that the information was not concrete enough to warrant a full article at the time. Given the publicity his original Tweet garnered, however, he has felt the need to address the issue now that it appears his original information is unlikely to pan out on that timetable.
Last month, 9to5Mac separately reported that Apple has been testing Xbox Kinect-like motion control for televisions, though it was unclear if that would make its way to the Apple TV set-top box or was being held for a standalone Apple television set farther in the future.
Apple will hold a media event this Tuesday, October 22 where it is expected to unveil both the fifth-generation iPad and the second-generation iPad mini, along with other Apple products such as OS X Mavericks, the new Mac Pro, and updated Retina MacBook Pros.