Apple Reportedly Set to Acquire Israeli 3D Body Sensing Firm PrimeSense [Updated]

Back in July, Apple was reported to have been looking at acquiring Israeli firm PrimeSense, the company behind the original 3D body sensing technology used by Microsoft for its Kinect platform, for around $280 million.
According to Israeli newspaper Calcalist [Google Translate, via SlashGear], a deal is now on the verge of being completed, with Apple agreeing to purchase PrimeSense for approximately $345 million. The report claims that the contract was scheduled to have been signed earlier this month but that one final legal issue has delayed the process. The contract should be finalized within the next few days, with an official announcement coming in the next two weeks.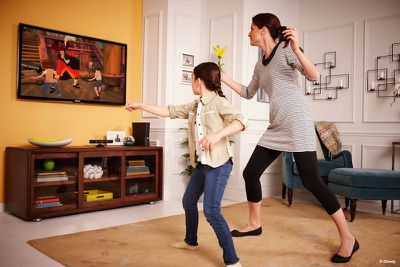 Apple has expressed interest in Kinect-like motion control of such products as appliances and vehicle instrumentation, but the main area where the company has been rumored to be using the technology is in television. Reports have indicated that Apple is looking at Kinect-like motion control for its future television set, although the project is said to be seeing continuing delays due to difficult content negotiations with Apple shifting its near-term focus to wearables such as the "iWatch".
Update: AllThingsD has confirmed that Apple is indeed in talks with PrimeSense, but while a deal is "close" to being completed, final details such as liquidity preferences have yet to be worked out. Apple has declined to comment on the matter, while PrimeSense has released the following statement:
"PrimeSense is the leading 3D technology in the market. We are focused on building a prosperous company while bringing 3D sensing and Natural Interaction to the mass market in a variety of markets such as interactive living room and mobile devices. We do not comment on what any of our partners, customers or potential customers are doing and we do not relate to rumors or re-cycled rumors."