Apple is reportedly planning to open its first retail location in Rio de Janiero, Brazil early next year, according to 9to5Mac. The specific target date for the opening would reportedly be between February and March 2014, which contrasts with an earlier report from August stating that Apple would be opening its first Brazllian retail store this December. An early 2014 opening would still have the store up and running several months before the start of the FIFA World Cup being held in Rio in June and July.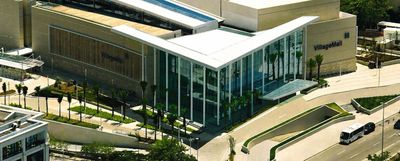 The report also states that Apple will seek some of its U.S. Apple Retail employees to temporarily relocate to Rio de Janeiro for a few months in early 2014 to educate local employees about Apple retail procedures and act as in-store workers. Apple's difficulty in recruiting employees for its Brazillian store was reportedly one of the reasons why the company could not open the store in July as originally intended.
Apple began hiring for its first Brazilian retail stores last November, and the company has been working with assembly partner Foxconn to move some iPhone and iPad production to the country to avoid hefty import taxes and allow Apple to expand its market share. In October, a regulatory agency also granted Apple the authorization needed to sell the iPhone 5s and iPhone 5c in Brazil. However, the company has not stated when exactly the new iPhones will launch in the country, as Brazil has not been included on the list of the next round of countries to receive the iPhone.