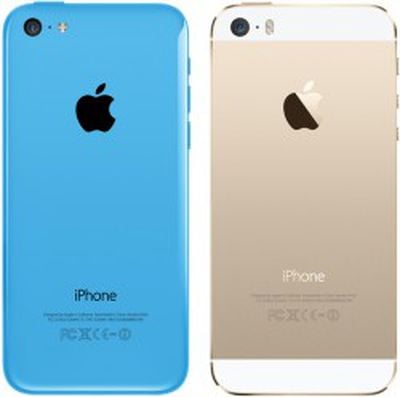 Apple has been granted authorization by the Brazillian National Telecommunications Agency (Anatel) needed to sell the iPhone 5s and iPhone 5c in the country, reports ZDNet. The new devices have received approval to operate with 4G technology avaliable in Brazil on the 2600 MHz band, while previous models had been limited to the 700 MHz band level. The devices will be produced domestically at the Foxconn factories in São Paulo.
However, it is not known at this time when Apple's new iPhones will launch in the country, as it is not included in the two new rounds of international iPhone 5s and iPhone 5c launches that Apple announced yesterday. Last year, the iPhone 5 was approved for Brazil in October only to be launched in the country on two months later on Friday, December 14, almost three months after the phone's launch in the first wave of countries.
The news also comes as Apple won the right to legally use the "iPhone" name in Brazil last month, after a judge ruled in favor of the Cupertino company in an ongoing lawsuit with Brazillian company IGB Electronica, after a long legal battle that stretched for almost a year. A report in August also indicated that Apple's first Brazillian retail store will open in December in Rio de Janeiro after recruiting prospective employees in November 2012.