Apple Online Store's iPhone 5s Shipping Estimates Slip to 7-10 Days, Gold Models to Ship in October
Within four hours after Apple began taking orders for the iPhone 5s, Apple Store shipping estimates for new orders of the device slipped to 7-10 days in the U.S. and Canada, following a similar pattern to shipping estimates in other countries where the 5s went on sale earlier today. The original shipping estimate for all 5s models was 1-3 days.
Some 28 minutes after they went on sale, all gold iPhone 5s models saw their shipping estimates slip to October.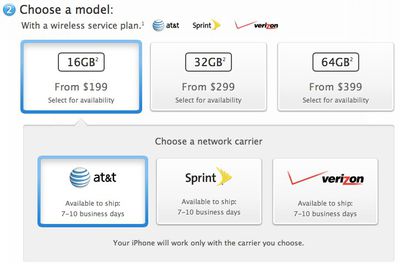 Customers may still be able to purchase launch-day iPhone 5s units by heading to Apple Retail, carrier and select third-party reseller outlets -- but there is no indication how long those stores will have the iPhone 5s in stock.
Apple is opening its retail stores at 8 a.m. local time for the launch, while opening times for carrier and third-party reseller locations may vary. A list of some retailers known to be selling the iPhone 5s is visible on our iPhone 5s launch article.
Last year it took an hour for pre-orders of the iPhone 5 to sell out, while the year before it took some 22 hours to sell out of the pre-order launch-day stock of the iPhone 4S.