With the introduction of the iPhone 5s and iPhone 5c today, Apple has adjusted the various combinations of LTE band support for the upcoming hardware. Each of the new iPhones actually comes in four different models supporting different bands.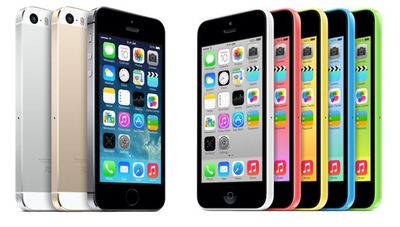 In the United States, a single model of each line supports both AT&T and Verizon, as well as T-Mobile, with support for Sprint coming in a separate model that is also compatible with KDDI and Softbank in Japan.
For UK customers, the expanded LTE band support also means that the new iPhone models will be compatible with Vodafone's new LTE network in addition to continuing support for EE's network. The new devices will also be compatible with Three's LTE network, which launches in December.
For the first time, China will be included in the first wave of launches for a new iPhone model, and the iPhone 5s and iPhone 5c are both offered in models that supported the TD-LTE standard used by China Mobile, the world's largest carrier. Apple and China Mobile have yet to announce a deal for the iPhone, though signs have pointed to a deal being in the works.
As noted by Unwired View, Apple's iPhone 5s may already have received regulatory certification for TD-LTE operation in China. According to reports, China's Ministry of Industry and Information Technology issued TD-LTE certification on four devices, but sources have indicated that a fifth approval, for the iPhone 5s, was kept secret by the agency.
(Thanks, @anexanhume!)