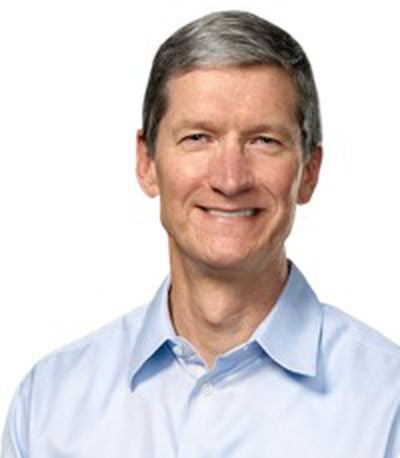 Two Apple executives received vested restricted stock units (RSU) last week, according to documents filed with the SEC. Apple CEO Tim Cook received 72,877 shares of Apple stock as part of the RSU award from when he was promoted to CEO two years ago. However, earlier this year Apple's board decided to modify the award to be more performance based and this vesting was part of that process.
Cook had 38,028 shares of stock withheld for tax purposes, while the remaining 34,849 shares -- worth nearly $19.5 million -- he will continue to hold.
Senior Vice President Eddy Cue vested 50,000 shares with roughly half withheld for taxes and the other half sold for a net gain of roughly $12.4 million.
The RSU award is part of the 100,000 shares Cue received as a bonus when he was promoted to Senior Vice President of Internet Software and Services in 2011. Half of those shares vested on August 24, 2013 while the second half will vest two years later in 2015 if Cue is still with the company.
After the vesting, Tim Cook holds 87,316 shares of Apple stock worth more than $43 million at current prices. As of last winter, senior Apple executives and board members are required to hold multiples of their base salary in Apple stock. The company decided to implement that requirement to satisfy the concerns of some large institutional Apple stockholders including CALPERS, the California Public Employees' Retirement System.
A prior version of this article incorrectly stated that Tim Cook and Eddy Cue exercised stock options rather than receiving shares via vesting RSUs.