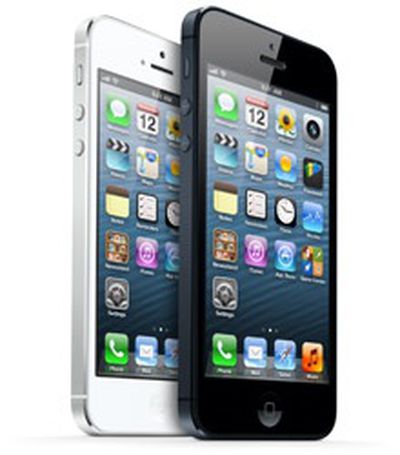 Apple executives are traveling to Russia this week to meet with the company's top retailers and distributors in the country, reports TechCrunch. At the meetings, execs are said to be discussing tactics to increase sales and supplies in Russia, as well as covering which iPhone models will be sold.
In Russia, we understand, Apple is sending over some of its top people to meet with various retailers in the country. It seems that the details of what the meetings will entail have been very limited, even to the parties themselves.

"Apple is coming to town to talk to different retailers," one told me. "There is going to be a discussion about getting more active in Russia with the iPhone. I assume the discussions will include models that will be launched here."
As with China Mobile in China and DoCoMo in Japan, Apple has had trouble securing deals with Russian carriers. After Russia's largest carrier, Mobile TeleSystems (MTS), opted to stop selling the iPhone in 2012 over contractual disagreements, Apple's only iPhone distribution in the country has been through third-party retailers. Supplies in the country are routed through a single distributor and often constrained, an issue which Apple appears to be looking to fix.
Today, Apple has a deal in place with one distributor, Svyaznoy, which is also one of the country's main mobile phone retailers itself. In addition to its own retail business, Svyaznoy acts as a distributor to other retailers, both offline and online. Its competitors, understandably, think this is unfair at best. "We either don't get access to iPhones, or a sub-minimum level of stock from Svayznoy," a retailer told me. "You rely only on Svyaznoy, but they completely control the supply and the market."
In Russia, carriers and retailers are unable to offer subsidized pricing. High taxes also make the iPhone expensive in the country, and Apple's contracts often require carriers to purchase a large number of phones. Though that's a daunting prospect with the standard iPhone, the lower-cost iPhone that Apple is developing could be more appealing to consumers, retailers, and carriers, in terms of supply and cost.
Despite the fact that iPhones in Russia are sold outside of carriers, Tim Cook noted during Apple's third quarter earnings call that iPhone activations in Russia were at an all time high. He also said that Apple was seeking other relationships in the country to "add and enhance" the current ones.
Apple's iPhone 5S and lower-cost iPhone 5C are expected to debut during a September 10 iPhone event. While rumors have suggested that the phone will launch on September 20 in multiple countries, Russia often gets its iPhone supplies several months after launch.