Apple Reports Q3 2013 Quarterly Results: $6.9 Billion Profit on $35.3 Billion in Revenue [Call Concluded]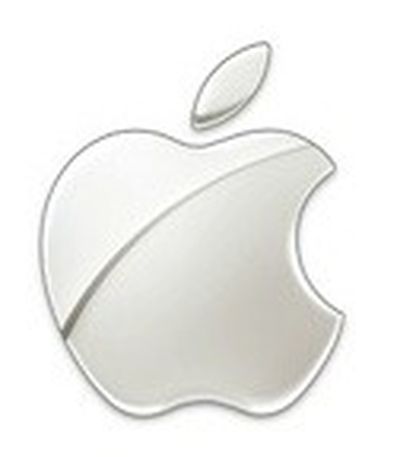 Apple today announced financial results for the second calendar and third fiscal quarter of 2013. For the quarter, Apple posted revenue of $35.3 billion and net quarterly profit of $6.9 billion, or $7.47 per diluted share, compared to revenue of $35 billion and net quarterly profit of $8.8 billion, or $9.32 per diluted share in the year-ago quarter.
Gross margin for the quarter was 36.9 percent compared to 42.8 percent in the year-ago quarter, with international sales accounting for 57 percent of revenue. Apple also declared a dividend payment of $3.05 per share, payable on August 15 to shareholders as of the close of trading on August 12. The company currently holds $146.6 billion in cash and marketable securities.
The company generated $7.8 billion in free cash flow from operations and Apple CFO Peter Oppenheimer said Apple returned $18.8 billion in cash to shareholders through dividends and share repurchases.


Quarterly iPhone unit sales reached 31.2 million, compared to 26 million in the year-ago quarter, and the company sold 14.6 million iPads, down from 17 million in the year-ago quarter. Apple sold 3.8 million Macs compared to 4 million in the year-ago period.
"We are especially proud of our record June quarter iPhone sales of over 31 million and the strong growth in revenue from iTunes, Software and Services," said Tim Cook, Apple's CEO. "We are really excited about the upcoming releases of iOS 7 and OS X Mavericks, and we are laser-focused and working hard on some amazing new products that we will introduce in the fall and across 2014."
Apple's guidance for the fourth quarter of fiscal 2013 includes expected revenue of $34-37 billion and gross margin between 36 and 37 percent.


Apple will provide live streaming of its Q3 2013 financial results conference call at 2:00 PM Pacific, and MacRumors will update this story with coverage of the conference call highlights.
Conference Call and Q&A Highlights are available in reverse chronological order after the jump.
2:54 pm: The conference call has concluded.
2:54 pm: A: Very important. A part of the ecosystem. Just like the App Store and iTunes and content are key, and services we provide from Siri to messaging, having something in the automobile is very important. It's something that people want and I think Apple can do this in a unique way and better than anyone else. It's a key focus for us.
2:53 pm: Q: iOS in 12 different car manufacturer models next year -- is it a license opportunity or what's the strategic relevance?
2:52 pm: Lowered diluted share count by 22.9 million shares, looking forward before any further buybacks or issuance to employees, would expect to see 11 million share benefit from the things that occurred during the June quarter.
2:52 pm: A: During June quarter, we concluded first $2 billion ASR program begun in December. Final shares in on those. Did second ASR program of $12 billion, started at end of April. Received 23.5 million shares initially. At some point during fiscal '14, that program will close and we'll get the final number. Bought back $4 billion on open market in June quarter. Received 9 million shares.
2:51 pm: Q: Can you tell us the ending basic share buyback count was?
2:51 pm: A: For tailwind, we would expect our component costs to be favorable in the quarter, and some FX pressure in the quarter given some strengthening of the dollar particularly against the yen.
2:50 pm: Q: Looking one quarter forward, you've given us some stuff to think about. Can you highlight the puts and takes in the September quarter?
2:50 pm: A: We don't project ASP, but is bundled into guidance. If you look underneath the iPhone numbers, we saw significant growth in lower price points YoY, the iPhone 4. Still a great product. That was one of the things -- and the iPhone 5 doing well -- that allowed us significantly beat the vast majority of iPhone sales expectations. Obviously if we do a lot better at the low end, we get a mix change. If you look at 3GS last year, we're selling a lot more 4's than 3GS's. We understand the market much better and have finger on the pulse of distribution across different countries. Sure we'll get better and better at that over time and how that will change mix, I don't know. Typically for us, a product has the highest mix during its initial few months of sales. So you'd have a natural seasonal decline over a product cycle. That generally happens on iPhone, iPad and the Mac and we've seen this over many years. I don't see anything that fundamentally would change that but again we're going to look at this thing quarter by quarter and give you guidance based on that.
2:47 pm: Q: To the high end saturation of smartphones, is the current mix what we should be thinking about for iPhones? Would you anticipate that ASPs would continue to trend lower on iPhones?
2:47 pm: A: We believe the most important thing is that the customers love the products and want them. If you don't start at that level you can wind up creating things that people don't want. We try very hard to focus on products and customers.
2:46 pm: Q: You don't go into a product saying "we need X percent growth".
2:46 pm: If you look at how the company has executed over many years, it would suggest that its possible.
2:46 pm: A: The way I think about it, we're here to make great products. If we do that really, really well, the financial metrics will also come. So, we don't see those two things as being mutually exclusive. They have great overlap.
2:46 pm: Q: Whenever you talk about something important to the company, you talk about great products more than 'More' products. If you come up with a few great products, are you happy with that or do you want to bring out giant products?
2:45 pm: A: Not something we can comment on.
2:45 pm: Q: Are any of these new products shipping in the quarter built into guidance?
2:45 pm: A: No problem procuring them, pricing factored into gross margin. Very weak PC market but DRAM pricing has increased. Continued upward pressure in this area. NAND pricing is fairly stable and is following seasonal trends. LCDs are falling and other commodities seem in supply/demand balance.
2:44 pm: Q: Talk about commodities? Pricing, ability to procure them, how some of that supply chain is working?
2:44 pm: We do continue to sell through some carrier owned stores but the contribution is much less than the retail organizations. Possibly not well understood there. Continually looking for other relationships to add and enhance the current ones, I do think there is some opportunity there for us.
2:43 pm: A: I could call them 'good'. The press I've seen on Russia probably needs some color. The articles I've seen suggested that we are not selling iPhone through carrier owned stores. If that's what you're referencing, in Russia over 80% of phones are sold in retail outside of carrier owned stores. Our activations in Russia for iPhone set a record last quarter.
2:42 pm: Q: Talk about carrier partners? How have discussions been?
2:42 pm: A: We'll see! There are some products that we're working on that we're really proud of.
2:41 pm: Q: In terms of the growth question, you've talked about more products over the next few years. Are there product categories out there that are big enough to move the needle for Apple?
2:41 pm: A: There are always more weapons and we have more than one tool in the toolbox. It's a great way to get buyers into the iOS ecosystem. The stickiness of the platform is huge and its great for customers and we're very glad to offer it.
2:41 pm: Q: Are there more weapons that you can use in these markets to continue this pace?
2:40 pm: iPhone 5 continues to be the most popular iPhone by far but we're happy to sell the 4 to as many first-time smartphone buyers as we can and it's a great product for that buyer.
2:40 pm: A: Reference was to the iPhone 4, what we've seen is that the number of first-time smartphone buyers that the iPhone 4 is attracting is very impressive. We want to attract as many of these buyers as we can. Saw that beginning to happen towards the end of Q2, we did that on a wider-spread basis -- more affordable iPhone 4 -- this quarter. Very happy with what we saw.
2:39 pm: Q: You talked about more affordable pricing, could you talk about possibilities for new products or lower pricing in new markets?
2:38 pm: In the arc of time, China is a huge opportunity for Apple and I don't get discouraged over a 90-day kind of cycle. That can have economic factors and other things.
2:38 pm: We're paying developers quite a bit and it's furthering the advancement of the ecosystem. Going to double number of retail stores there over the next two years. iPhone and iPad point of sale are currently lower than we would like them to be, but want to increase that with great quality.
2:37 pm: From an ecosystem point of view, we continue to attract a lot of developers from China, half a million devs in China working on iOS apps. Up 70% year over year.
2:37 pm: Grown our business there significantly. We have a very strong market there and we've down $27 billion across the past 4 quarters on a trailing basis. Underlying the results, look at iPad sellthrough in Greater China was up 8%, in mainland China was up 27%. Doing remarkably well. Latest share numbers for iPad is over 50%. YTD, iPad units are up 48%.
2:36 pm: A: There have been some stories in China but our revenues there were $4.9 billion for the quarter, 14% for the company.
2:36 pm: Q: How do we turn around China and other APAC? There's been some press there that you've had to deal with.
2:35 pm: I'm not opposed to it and I like the environmental aspect of it and so that part of it really is encouraging to me.
2:35 pm: A: We haven't announced anything, so what you've seen is rumor oriented. Number of channels that do trade-ins across U.S. and other regions. Residual value of an iPhone stays high and there is a lot of demand for it. Trade-in programs can be win-win from many points of view. We haven't announced anything.
2:34 pm: Q: A lot of talk about a trade-in program that you're going to start talking about on your own, is that something that could help margins? How's that gonna work?
2:33 pm: A: China was weaker in the quarter though the data sheet focuses on revenue and doesn't tell the complete story. If you look at sellthrough, in China it was only down 4% from year-ago.
2:32 pm: Q: Missing from that was China, what's different there?
2:32 pm: A: We were down 4% YoY on iPhone ASP, $27. That was primarily due to the mix of products that we're selling and FX headwinds. iPhone 4 sales accelerated in emerging and other markets YoY, sequentially down $32 driven by mix. Partly iPhone 4. From iPhone point of view, the moves that we made on the 4 and 5 continuing to be most popular, we saw very strong sales in several emerging prepay markets. India was up more than 400%, Turkey and Poland up 60%, Philippines up 140%. Saw very strong iPhone sales in several developed markets, U.S. up more than 50%, Japan more than 60%, UK up more than 50%. Several regions where iPhone growth accelerated which is unusual for us.
2:30 pm: Q: iPhone ASP was down 5% sequentially and 10% over last 2 quarters -- due to higher mix of 4's and 4S' but what's driving that change in ASP? Is it more pronounced in certain geographies?
2:30 pm: A: We had some give and take in the quarter but it ultimately ended up in the range we thought it would be.
2:30 pm: Q: Mix wasn't that different, so perhaps it was better than you anticipated. I appreciate the volume revenue mix, but was your mix in line with what you expected?
2:29 pm: A: We're very pleased with gross margin on the quarter with 36.9%. That's the high end of our range. The decline was not a surprise to us, we understood the warranty effects in March. We expected margins to be down sequentially for two reasons -- lower sequential revenue so lost leverage, different product mix. As you can see, we reported near the top end of our range.
2:28 pm: Q: Could you provide some gross margin bridge sequentially? You had a 90 basis point one-time impact last quarter, so margins are down 150 basis points sequentially. Mix of products is relatively similar to last quarter, given that you're riding the experience curve on these products. I'm surprised given the mix that margin was down as much sequentially as they were. Can you give more info on what happened with GM?
2:28 pm: We had double digit unit growth in China for iPad, in Japan, in Canada, Latin America, Russia, the Middle East and in India so we're really happy with what we saw.
2:27 pm: If there are lots of other tablets selling, I don't know what they're being used for. That's a pretty basic function. We feel pretty good about where we are. We had an incredible in U.S. Education, we're really happy to be selected for the first phase of the LA County rollout.
2:27 pm: A: For the iPad, if you look year over year, we had a 2.4 million unit decline but 80% of that, or 1.9 million units, were due to changes in channel inventory. We reduced by 700k in the current quarter and the year ago quarter had an increase of 1.2m. The sell-through declined by just 3%. If you look at the situation last year, we had just announced the third generation iPad which was our first iPad with a Retina display. What we expected 90 days ago, we hit in the midpoint of the range we expected on iPad unit sales. It was not a surprise for us. In terms of how others are doing, I don't know. The iPad web share data shows that through the quarter, we accelerated further and now iPad accounts for 84% of the web traffic from tablets.
2:25 pm: A: I don't subscribe to the common view that the higher end of the smartphone market is peaked. I don't believe that. We'll report our results as we go along.
2:24 pm: A: Our new catalyst will always be new products and new services, both in current product categories and in new categories. We have opportunities in distribution, from carrier relationships to expanding retail stores and online, and continuing to expand the indirect channel. Also have a market expansion opportunity, including the enterprise across both iPad and iPhone. We're at the very front end of that. We have lots of growth opportunities.
2:23 pm: Q: Despite substantial iPhone upside this quarter, there are concerns the high end of the smartphone market is reaching saturation and growth may be harder to come by. What's your perspective? Are there new products that can reinvigorate the premium segment of the market?
2:21 pm: A: Gross margin will be between 36 and 37%, same as June quarter. Sequentially, GM will be largely flat to slightly down. On track to have a very busy fall, I'd like to leave it there and go into more detail in October.
2:21 pm: Q: New products will ship this fall and gross margins do come down in product transition quarter. Talk about why this product cycle might be different?
2:20 pm: Question and Answer session with analysts now beginning.
2:20 pm: 26.5% tax rate for next quarter.
2:19 pm: $34-37 billion in revenue for next quarter, gross margin between 36% and 37%.
2:19 pm: $3.05 common share dividend payable in August.
2:18 pm: $12 of $16 billion was utilized under new program initiated in April. Initial delivery of 20.5 million shares delivered.
2:18 pm: Paid $2.8 billion in dividends and $16 billion in cash on share repurchase activity on open market.
2:18 pm: Concluded $1.95 billion accelerated share repurchase program in April. Cumulative retirement of 4 million shares of AAPL stock.
2:17 pm: $146.6 billion in cash, compared to $144.7 billion at end of March quarter. $106 billion was offshore.
2:17 pm: 16,000 visitors per store per week.
2:17 pm: Avg rev per store was $10.1 million.
2:16 pm: 9 new stores in September quarter to 27 new store openings in fiscal 2013. Relocated four stores in June quarter. Complete 23 such relocations in fiscal 13.
2:16 pm: Apple Retail: $4.1 billion in revenue, flat YoY. Strong growth in iPhone sales. Most successful MacBook Air launch to date. 6 new stores across 5 countries. Ended quarter with 408 stores including 156 outside the U.S..
2:16 pm: Extremely excited for fall launch of iOS 7.
2:15 pm: This fall we'll release a beta version of iWork for iCloud.
2:15 pm: Among corporate clients, iPhone 5 was by far the most frequently activated device of any kind and iPads represent 88% of tablet activations.
2:15 pm: Stability and security and popularity of the iOS platform, iOS has a strong lead over Android in the enterprise.
2:14 pm: 320 million iCloud accounts, 900 billion iMessages, 120 billion photos, and 8 trillion push notifications.
2:14 pm: Cumulative app downloads have surpassed 50 billion, developers have made $11 billion from the App Store, half in the last 4 quarters.
2:14 pm: Developers have created 900,000 iOS apps, 375,000 made for iPad.
2:13 pm: 1 billion TV episodes, 390 million movies downloaded from iTunes to date.
2:13 pm: Total quarterly revenue of $4 billion from iTunes, software and services. Added great new video content to iTunes and Apple TV: HBO Go, WatchESPN.
2:12 pm: Strong growth in revenue from both content and apps.
2:12 pm: Best week ever in iTunes billings at the end of the quarter.
2:12 pm: LA County plans to equip all 660,000 students with a tablet by 2014.
2:11 pm: In Maine, individual school districts can choose which products to buy for their students. 94% choose Apple products.
2:11 pm: U.S. Education business was the best ever. Strong Mac and iPad sales.
2:10 pm: OS X Mavericks will be available to customers in the fall.
2:10 pm: Last month, we provided a sneak peek at the next-generation Mac Pro. New state-of-the-art Mac Pro will be available later this year.
2:09 pm: Global computer market contracted by 11% last quarter, indicating Mac gained share.
2:09 pm: 3.8 million Macs sold, 7% decline from last year -- higher than internal expectations.
2:08 pm: iPad accounted for 85.3% share by tablet web usage in the U.S. and Canada.
2:08 pm: Factoring in 1.9 million unit channel inventory swing, iPad unit sell-through was down 3% YoY. 4.1 million units in channel, within target of 4-6 weeks.
2:07 pm: iPad driven by channel inventory increase and new 3rd-generation iPad last year.
2:07 pm: iPhone holds 62.5% share of U.S. commercial market, combining commercial, industrial and government.
2:05 pm: Top spot in customer satisfaction from JD Power 9 times in a row, but top customer satisfaction ranking in a number of other surveys including one in South Korea.
2:05 pm: 93% loyalty rate amongst iPhone owners.
2:05 pm: iPhone sales very strong in Japan up 66% YoY. Top-selling smartphone in Japan. Apple is number 1 or number 2 smartphone maker in most markets IDC tracks.
2:04 pm: iPhone unit sales increased 51% YoY in the U.S., iPhone is #1 in U.S. smartphone market with 39% share.
2:04 pm: iPhone is "by far" the most popular iPhone, but very happy with sales of the iPhone 4 and 4S. 11 million units in channel inventory, in target range of 4-6 weeks of iPhone channel inventory.
2:04 pm: 5.2 million increase in iPhones, or 20%. iPhone sell-through of 31.8 million units. Ahead of expectations and particularly pleased in iPhone sales in a number of developed and emerging markets.
2:03 pm: Because of inventory and sell-through numbers, Apple sold 6% more product, versus just 1% in actual revenue growth.
2:02 pm: Established new June quarter record for both iPhone sales and revenue.
2:02 pm: CEO Tim Cook, CFO Peter Oppenheimer and Treasurer Gary Wipfler are on the call.
2:01 pm: The conference call is beginning.
1:58 pm: Following the earnings release, Apple's stock price is up more than 5% after hours to $440.85.