Apple to Dump AU Optronics as Display Supplier for Next-Generation iPad Mini?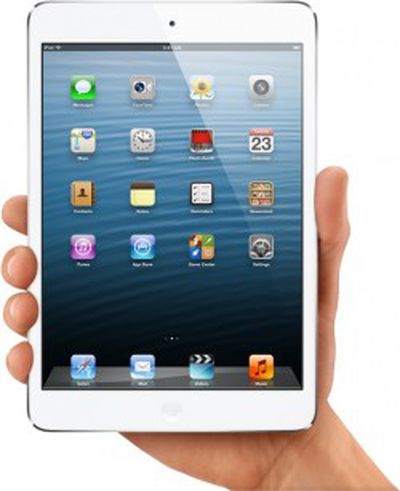 ETNews.com reports that Apple is discontinuing its relationship with AU Optronics to supply display panels for the iPad mini as production on displays for the second-generation models is expected to ramp up in the coming months. According to the report, LG Display is already onboard and Sharp is in solid position given its technological advantage in energy efficiency, while other display manufacturers such as Samsung are competing to replace AU Optronics' production share.
LG Display already secured order from Apple. Sharp seems to have no problem in getting approval from Apple as a supplier for iPad mini 2 despite some product quality problems, because it is the only supplier of oxide semiconductor LCD. Oxide semiconductor LCD has an advantage of saving electricity. Apple plans to apply oxide semiconductor LCD to iPad mini 2 despite the initial low production yield, because it gives the advantage of saving electricity.
AU Optronics won a share of display production for the original iPad mini, but struggled with production issues and reportedly did not catch up on production until months after the device's launch, contributing to tight supplies.
According to today's report, AU Optronics has been unable to meet technical and timing milestones for the next-generation iPad mini, and Apple's improving relationship with Samsung's display arm may be giving Apple more flexibility in managing its suppliers.
Apple's plans for its next-generation iPad mini have been the subject of numerous conflicting rumors, with some suggesting that a Retina iPad mini will launch later this year, while others have indicated that the company will launch a new non-Retina model later this year before adding a Retina display early next year. Just yesterday, KGI Securities analyst Ming-Chi Kuo reported that Apple will not be updating the iPad mini until it can launch a Retina display version in March or April 2014.