AU Optronics Reportedly Making up Ground on 'iPad Mini' Display Production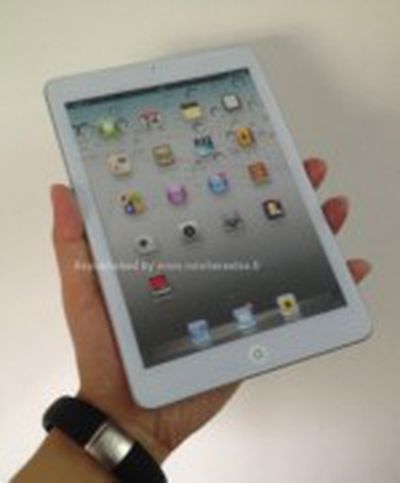 Amid reports of component yield issues holding back launch supplies of the "iPad mini" earlier this month, it was reported that AU Optronics, which had been slated to produce two million display panels during the third quarter, was experiencing issues that resulted in the company providing only 400,000 units over that time period. AU Optronics was said to be responsible for 40% of Apple's target of five million panels for the quarter, with LG Display responsible for the other 60%.
Just a week before Apple is expected to introduce the iPad mini, China Economic News Service now reports that AU Optronics has resolved its production issues and is making up for lost time by boosting its production from two million panels per month to three million at Apple's request.
AU Optronics Corp., a major maker of thin film transistor-liquid crystal display (TFT-LCD) panel in Taiwan, has replaced old photo masks to overcome problems in production of display panels for Apple's new iPad mini, hence motivating Apple to increase order by 50%, according to insiders but not commented upon by AUO.
The new production target is said to be going into effect in "mid-October", although it is not entirely clear how quickly those additional panels will make their way through the supply chain and into finished products.
A launch date for the iPad mini is not yet known, but Apple's history of major iOS device launches suggests that availability could come approximately a week and a half after its October 23 introduction, with Friday, November 2 being a possible debut date. First-generation products have, however, in the past seen longer lead times than new versions of existing products.