Time Warner Cable in Talks with Apple on Streaming Video Deals
According to Time Warner Cable CEO Glenn Britt, who spoke to investors at the Bank of America Merill Lynch Global Telecom and Media Conference today (via FierceCable), Time Warner is in talks with Apple, Microsoft, and Samsung over potential streaming video deals that are similar to its existing partnership with Roku.
Time Warner Cable brought its authenticated cable service, TWC TV, to Roku in March. With the app, Time Warner Cable subscribers are able to watch up to 300 live TV channels with any TV connected to a Roku device, without the need for a cable box. Time Warner has a similar deal with Samsung to deliver cable programming to its connected TVs.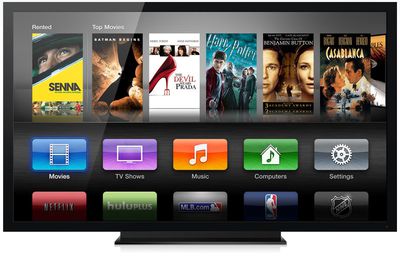 "You should assume we're talking to everyone who makes devices like this, whether it's Samsung smart TVs, Apple, Microsoft," Britt said at the Bank of America Merrill Lynch Global Telecom and Media conference. Britt's remarks suggest Time Warner Cable may eventually offer the TWC TV app through the Apple TV set-top and Microsoft's new Xbox One gaming console, which will debut later this year.
Apple recently struck a deal with the CW network to bring content to the Apple TV through a dedicated CW app, and it appears that Apple is open to other deals that could potentially bring the TWC TV to the Apple TV. Presumably, such an app would function similarly to the version offered via Roku, allowing Time Warner Cable subscribers to use the Apple TV to stream live television channels.
Britt's comments confirm a Wall Street Journal report from last year, which suggested that Apple was working on deals to create a set-top box that would allow user to view live cable channels.
Such deals with cable companies are necessary if Apple wants to expand its product lineup with additional TV-centric products like the "iTV," which has been rumored to be in the works since 2011. At the D11 conference last week, Apple CEO Tim Cook reiterated that television continues to be an "area of great interest" for the company.