Apple Risking iOS 7 Delays With Jony Ive's Design Overhaul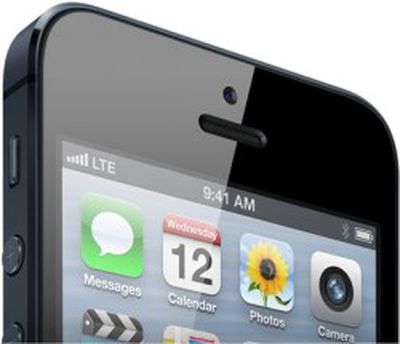 Over the past several months, rumors of Jony Ive's influence on iOS 7 as part of his new role overseeing user interface design in addition to hardware have surfaced, indicating that Ive is pushing to adopt a "flatter" design that will modernize the look of iOS.
In a lengthy report, Bloomberg now notes that this major effort to remake iOS puts Apple at risk of delaying the launch of iOS 7. While a public launch is said to currently remain on schedule for "as soon as September", Apple's internal deadlines have been pushed back as Apple's software teams race to complete their work and ready a preview for next month's Worldwide Developers Conference.
Ive, 46, has begun revamping iPhone and iPad applications, shunning realistic images, such as wood bookshelves for the Newsstand feature, and he's exploring more dramatic changes to the e-mail and calendar tools, said the people, who asked not to be identified because the plans are private.

Ive is also methodically reviewing new designs, seeking to avoid a repeat of last year's release of map tools that were widely panned, and he's encouraging collaboration between the software and hardware divisions, which operated in silos under co-founder Steve Jobs, people said.
The report also corroborates previous claims from Daring Fireball's John Gruber regarding engineers being pulled from OS X projects to bolster the iOS 7 effort, as well as his claim that the software changes in iOS 7 are significant enough that testers are using devices with special films over the screens to make it more difficult for those around them to see their displays.


Sources indicate to Bloomberg that Apple may ultimately have to push back to a later iOS version some of Ive's desired changes such as a complete remake of the iOS email app in order to have iOS 7 ready on time, and that Ive is also exploring some future concepts such as gesture controls that do not require touching the device's display.
Finally, the report briefly describes a March town hall meeting at Apple in which Jony Ive uncharacteristically took the lead to preside over a two-hour presentation about the changes that are underway. As previously noted, Ive is also sitting in on Apple's software design meetings, reportedly offering his input without forcing his ideas, and also giving software teams greater access to his hardware plans in order to increase collaboration.