Apple Planning March Special Event to Introduce Developer Tools for TV?
Citing "channel checks", Jefferies analyst Peter Misek today reported in a research note that Apple appears to be preparing for a television-related product event next month. While Misek does not believe that Apple's rumored television set will be making an appearance at the event, he does suggest that Apple might begin setting the stage for the future product by launching developer tools that would presumably also allow the current Apple TV set-top box to gain third-party apps.
Channel checks indicate Apple has a product event in March that is Apple-TV related (possibly an iTV SDK introduction). We think a Sep/Oct iTV launch is being targeted.
Misek anticipates that Apple will launch its television set in the 42"-55" size range with prices starting around $1500.
Rumors about Apple's television set plans have slowed down in recent months after a flurry of reports at the end of 2012, but just today fresh rumors of a potential Apple acquisition of German television maker Loewe have brought renewed focus.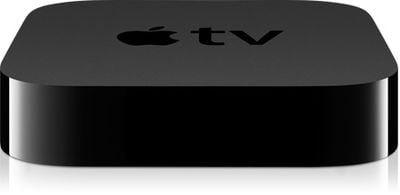 Apple has also gained regulatory approval for a tweaked Apple TV box, although the company claims that the update incorporates only minor internal changes and will be invisible to users.
With the Apple TV software being based on iOS, Steve Jobs noted at the time of the launch of the revamped box in late 2010 that an App Store for Apple TV could launch when the time is right, indicating that the company has indeed been looking at opening up the platform to third-party developers.
Update: The Loop's Jim Dalrymple has refuted Misek's claim of an event scheduled for next month.