NYT: Apple is Working on a Curved Glass Smart Watch
Nick Bilton reports for The New York Times that Apple is "experimenting" with smart watches made of curved glass, "according to people familiar with the company's explorations". The article notes that Corning -- the company behind the iPhone's Gorilla Glass -- has developed a bendable glass called Willow Glass that could potentially be used in a wristwatch type device that curves with the wearer's wrist.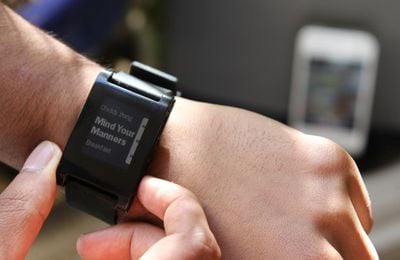 Smart watches have been a topic of conversation in recent weeks, with the Pebble watch shipping last month, and a number of rumors regarding Apple working on a smart watch for possible launch later in 2013.
In its headquarters in Cupertino, Calif., Apple is experimenting with wristwatch-like devices made of curved glass, according to people familiar with the company's explorations, who spoke on the condition that they not be named because they are not allowed to publicly discuss unreleased products. Such a watch would operate Apple's iOS platform, two people said, and stand apart from competitors based on the company's understanding of how such glass can curve around the human body.
In court filings between Apple and Samsung, we learned that Apple wanted to use curved glass designs in the original iPhone but the technology available at the time wasn't sufficiently advanced. With the recent advances at Corning however, it appears that Apple's curved glass ambitions could soon be coming to fruition.
Wearable fitness-focused devices were popular at CES this year, with devices like the Jawbone UP and Nike FuelBand leading the way.
Apple CEO Tim Cook is a Nike board member and spoke about his Nike FuelBand at the D10 Conference last year, but demurred about Apple's plans. He did say that wearable devices were "an interesting area", though "the book hasn't been written on that yet."