Low-Cost iPhone to Use Plastic or Hybrid Plastic/Metal Design, Due in Late 2013
Digitimes provides more details about the rumored cheaper iPhone that has been circulating. According to their supply chain sources, this new entry-level iPhone is said to adopt plastic for its chassis rather than the glass and aluminum that has been used on their current models.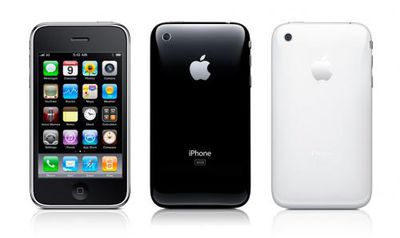 iPhone 3GS (2009) had a plastic enclosure.
They also cite other circulating rumors that suggest that the cheaper iPhone will alternatively offer a "chassis mixed with plastic and metal, with the internal metal parts being able to be seen from outside through special design".
The publication also reports that the components for the low-cost iPhone are going through validation and the final product may come to market in the second half of 2013.
Digitimes reignited the long-running rumors of a low-cost iPhone last week. The report was quickly followed by a Wall Street Journal and Reuters report claiming the same, and offering a target price of $99-$149. Subsequent comments by Apple marketing chief Phil Schiller seemed to suggest that Apple was dismissive of that possibility, but that article was later retracted by the original publication.