Phil Schiller Says Apple Wouldn't Sacrifice Quality for Market Share in a Cheaper iPhone
Apple marketing chief Phil Schiller is accompanying CEO Tim Cook on his trip to China, and the Shanghai Evening News has published an interview [Google translation] with Schiller in which he addresses recent rumors of a cheaper iPhone. The report was first brought to our attention by Macerkopf.de, but The Next Web has since obtained a better translation and confirmed with Apple that the report did indeed stem from an official interview with Schiller.
Interviewer Huang Yinlong spoke to Schiller about Apple's products in China who said that "every product that Apple creates, we consider using only the best technology available. This includes the production pipeline, the Retina display, the unibody design, to provide the best product to the market."

"At first, non-smartphones were popular in the Chinese market, now cheap smartphones are more popular and non-smartphones are out," Schiller added later. "Despite the popularity of cheap smartphones, this will never be the future of Apple's products. In fact, although Apple's market share of smartphones is just about 20%, we own the 75% of the profit."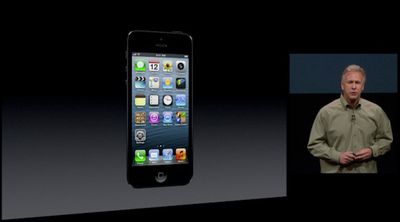 Schiller's comments of course do not specifically rule out the possibility of Apple launching a lower-cost iPhone, but he does make clear that Apple will not sacrifice quality in order to garner a greater unit share of the market. The philosophy should not be a surprise to anyone familiar with Apple, but it does provide reassurance that Apple will fill a very specific niche if it does pursue a lower-cost iPhone, opting to pursue its own course rather than being letting competitors define where it will play in the market.
A similar approach was revealed with the iPad mini late last year, which debuted at a base price of $329, considerably higher than numerous competing products in the range of $199 or lower, and even above the $249-299 expectations of many observers. But for Apple that $329 opens up an entirely new segment of the market below the $499 full-size iPad and even the $399 iPad 2.
It in its report earlier this week echoing The Wall Street Journal's claims of a cheaper iPhone, Bloomberg claimed that the cheaper iPhone could sell for $99 or $149 (presumably on a two-year contract), which would be just $50-$100 below the iPhone 5 and in line with the iPhone 4S currently offered alongside the iPhone 5. But even a $50-$100 discount on Apple's latest-generation hardware could attract new customers and especially bring down upfront costs in countries where carrier subsidies are not offered.