Tim Cook: 'Intense Interest' in Redefining the Television Experience
As part of its teaser for tonight's Rock Center interview with Apple CEO Tim Cook, NBC points quotes Cook as hinting that Apple is indeed focused very seriously on redefining television.
What's next for Apple? Did Cook leave us with a clue?

"When I go into my living room and turn on the TV, I feel like I have gone backwards in time by 20 to 30 years," Cook told Williams. "It's an area of intense interest. I can't say more than that."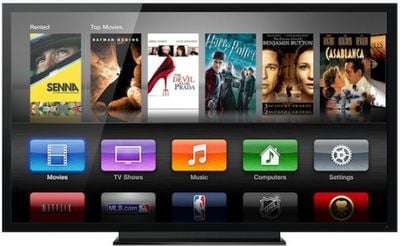 Cook's hint comes as Apple has reportedly been struggling to reach content deals that would allow it to create the revolutionary television experience it is looking for. Talks are said to be ongoing, but launches for any new Apple television products, which could include a set-top box or an Internet-connected television set, are said to not be imminent.