Apple Indeed Talking with Cable Operators About New TV Product, But Launch Not Imminent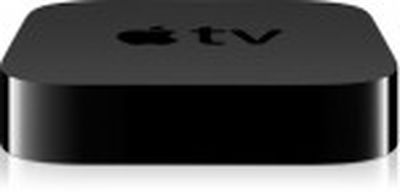 Following up on yesterday's report suggesting that a launch of a new Apple television product may be "imminent" based on cable operators assessing infrastructure needs to support such a device, AllThingsD notes that Apple is indeed talking with cable operators but that characterizing any launch as "imminent" would be premature.
For starters, Apple has already steered analysts away from the notion that it will have something to say about a TV solution soon. More important: If Apple were close to launching a new service, it would almost certainly be in touch with TV programmers about new arrangements, and we haven't heard anything along those lines.

In other words, there are still a lot of missing pieces here, and while a major cable provider running what-if scenarios on a rumored Apple product is certainly interesting, it's not necessarily a trumpet fanfare announcing its imminent arrival.
Apple continues to refer to its existing Apple TV set-top box business as a "hobby", even as sales doubled year-over-year to 5 million units in fiscal 2012. More ambitious plans for either a new set-top box supporting live television or an Internet-connected television set are reportedly being slowed by difficult content negotiations.