Apple's iPad Mini Media Event Invitations Going Out October 10?
According to a very sketchy report from Philip Elmer-DeWitt at Apple 2.0, Apple could be sending out invitations to the launch event for the iPad mini on October 10. DeWitt notes that it's a "rumor we have no reason to believe" except that it came from a major Apple investor.

According to our source, who asked not be named, there appears to be some truth to the widespread rumors that Apple is preparing to launch a smaller and cheaper version of the iPad -- often called the iPad mini or iPad air and usually described as having a 7.85-inch screen.

What our source adds is the specificity of a date: The press, he says, can expect invitations to go out on Oct. 10.
Given Apple's history, invitations going out on October 10 would suggest that the event would be held in the middle of the following week.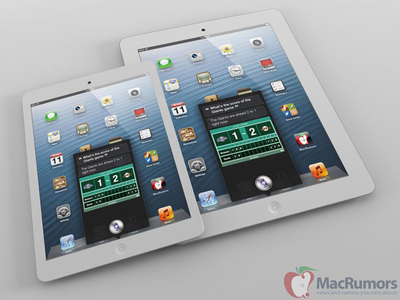 It was reported in August by
The Loop's Jim Dalrymple
and
AllThingsD
that Apple was planning an iPad mini introduction for October.