Vacation Blackout Hints at Late July Release for OS X Mountain Lion
At its Worldwide Developers Conference earlier this month, Apple officially announced that OS X Mountain Lion would launch sometime in July through the Mac App Store, carrying a low upgrade price of $19.99 for users of OS X Lion or Snow Leopard. Following the conference keynote, Apple also released a "near-final" version of OS X Mountain Lion to developers for testing purposes.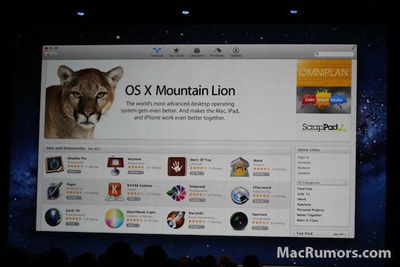 MacRumors has now heard from several employees at a third-party firm offering technical support for Apple products that their company has imposed a vacation blackout from July 22 through 29, requiring "all hands on deck" in its desktop and portables division to support an unspecified event.
Speculation naturally turns to OS X Mountain Lion as the event in question, although some potential customers may be hoping that new iMac and/or Mac mini hardware could arrive at the same time. Apple scheduled just such a simultaneous hardware/software launch last July, introducing new MacBook Air and Mac mini models alongside OS X Lion.