New iPad Demand is 'Off the Charts' with Initial Pre-Order Batch Sold Out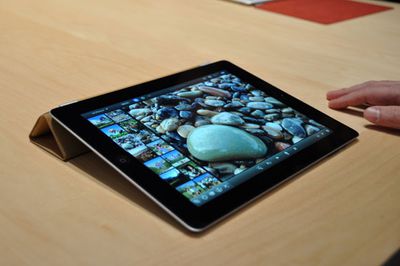 Apple told USA Today that demand for the newest iPad has been "off the charts" and that the initial batch had been sold out:
"Customer response to the new iPad has been off the charts and the quantity available for pre-order has been purchased," Apple said in a statement. "Customers can continue to order online and receive an estimated delivery date."
We previously reported that U.S. pre-orders had already been pushed past its March 16th launch date as of Friday morning, with shipping estimates now having been pushed out to 2-3 weeks in all countries included in the initial batch of launches.
The 3rd Generation iPad will still be available for purchase on March 16th at Apple retail stores, presumably to long lines. The new iPad was announced last week and introduced a Retina Display, A5X Chip, LTE and 5MP Rear Camera.