Houston Retail Store Grand Opening Hints at 8:00 AM iPad Launch on Friday
Earlier this month, we noted that Apple's forthcoming Highland Village retail store in Houston had seen its grand opening date moved up by a day in recent weeks, with Apple opting to open the store on Friday, March 16 rather than holding a traditional Saturday grand opening store. The change led to speculation that the new iPad might be launching on the new date, and Apple did indeed announce last week that the device will be available beginning on March 16.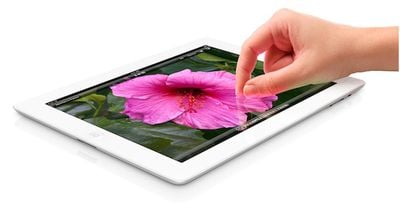 Apple has yet to announce, however, what time it will begin in-store sales of the new iPad on Friday. The company has sometimes launched major new products first thing in the morning, with stores generally opening early for the events, but as in the case of the iPad 2 last year, the company has also occasionally launched products in late afternoon time slots.


But as noted by the Houston Chronicle, (via @tech513), Apple has now publicly announced that the new Highland Village store will be opening at 8:00 AM on Friday. Like the Friday date, an early grand opening is unusual for Apple's new retail stores, as they generally have their grand opening events at normal opening times, which in the case of the Highland Village store will be 10:00 AM. Consequently, it seems that the early opening may be tied to a launch of the new iPad, in which case Apple may be planning the debut for 8:00 AM local time at its other stores in launch countries.
The store's doors will open at 8 a.m. Friday, the same day that Apple's third-generation iPad will go on sale. An Apple spokeswoman would not say whether all its stores will open at that time on Friday, but an early opening is typical when the company starts selling a new iPad or iPhone model.
As noted by Slash Gear over the weekend, the first lines for the new iPad have already begun to form, with a pair of customers staking out their spots outside the Regent Street store in London.
Apple has said that demand for the new iPad is "off the charts", with the company's online stores in all launch countries now quoting shipping estimates of 2-3 weeks for new orders.