New iPad to be Called 'iPad HD' and Not 'iPad 3'?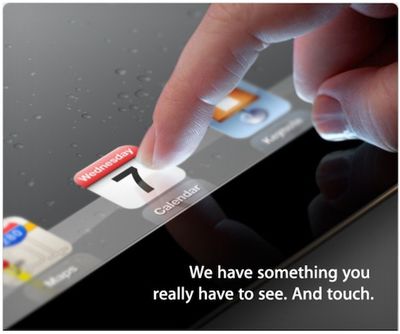 CNet claims
that the next iPad that is due to be announced on Wednesday will be named "iPad HD".
A developer who's previously provided reliable information with respect to things Apple and otherwise tells us the next iPad uses the HD moniker instead of going with "iPad 3."
The next generation iPad has been referenced as the "iPad 3" in most reports as a natural successor to the iPad 2 which was released last year.
Some case-makers have already started referencing the new device as the "iPad HD" though we were skeptical about their knowledge of Apple's plans. However, CNet's report and a similar report from VentureBeat suggests that iPad HD may well be the name.
The name was first predicted in a rumor from July, 2011. In that report by This Is My Next (now TheVerge), the author claimed the "iPad HD" would be a high-end device aimed more at professionals. The most recent rumors, however, have suggested the new device will arrive at the same price points as the current iPad 2.
Apple will be holding their media event on Wed, March 7th.