iPad 3 to be Same Price and Same 16GB/32GB/64GB Sizes as iPad 2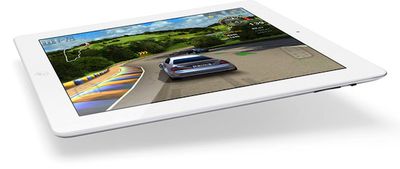 Despite some
questionable rumors
of price hikes earlier this week,
9to5Mac
reports that reliable tipster Mr. X has revealed that the
new iPad 3
will carry the same prices as the iPad 2 and also come in the same storage configurations at 16GB/32GB/64GB.
We've gotten word that iPad pricing is going to be the same across the board as the current iPad 2 models which should be no big surprise given Apple's history – they rarely raise prices. Even better, some countries with currencies doing better than the US dollar should expect to see marginal drops in prices.
The source had previously revealed part numbers that had appeared in Apple's retail inventory. The source now seems to be suggesting that those part numbers carry the same prices and configurations as the current iPad 2.
MC705LL/A – J1 GOOD A-USA
MC706LL/A – J1 BETTER A-USA
MC707LL/A – J1 BEST A-USA

MD328LL/A – J1 GOOD B- USA
MD329LL/A – J1 BETTER B-USA
MD330LL/A – J1 BEST-B-USA

MD366LL/A – J2A GOOD A-USA
MD367LL/A – J2A BETTER A-USA
MD368LL/A – J2A BEST A-USA

MD369LL/A – J2A GOOD B-USA
MD370LL/A – J2A BETTER B-USA
MD371LL/A – J2A BEST B-USA
J1 is believed to be a Wi-Fi version of the iPad 3, while J2 is believed to be one with Cellular connectivity.
Some had been hoping for a boost in storage capacities to account for the long rumored Retina Display that is expected to be found on the iPad 3. Retina-sized graphics and video will take considerably more storage than those designed for the standard iPad.
Apple is holding a media event on March 7th to presumably announce the new iPad.