Most of Intel's Ivy Bridge CPUs Not Actually Delayed Until June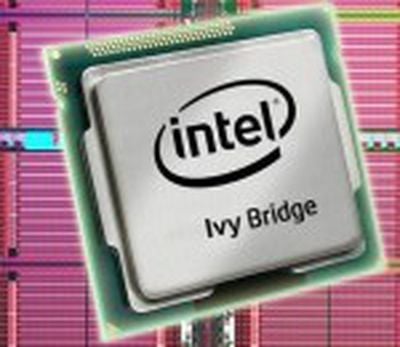 Last week, a Digitimes report claimed that Intel was going to delay mass availability of its new Ivy Bridge processors until after June. Ivy Bridge represents the next generation processors from Intel and are expected to power any new Macs in the coming few months. The original target date for Ivy Bridge shipments was in April.
VR-Zone now reports that the report wasn't entirely correct and that Intel will only be delaying the release specifically of mobile Dual-Core Ivy Bridge processors.
Remember that article from the other day that made some people panic as Intel might've delayed Ivy Bridge to June? Well, there's no need to be worried if you're planning on getting a new desktop system, as none of the desktop parts that were originally meant to launch have been delayed and on the mobile side, only the dual core models have been pushed back.
According to the site, the reason for the delay of those specific processors is due to an overstock of the previous generation chips.
What that means is that it may not have an effect on Apple's release plans for updated MacBook Pros and iMacs. Apple currently offers Quad-Core processors in their iMac, so that product line should see no added delays. The iMac was last updated in May, 2011 and is getting due for a refresh. Meanwhile, in the MacBook Pro line, the 13" model is the only MacBook Pro that currently uses a Dual-Core processor.
As it turns out, we previously reported that Intel's new Quad-Core Ivy Bridge processor will be heat efficient enough to fit in Apple's 13" MacBook chassis for the first time. The limiting factor for a Quad-Core 13" MacBook Pro had previously been the heat output of the processor. If Apple chooses to go this route, they could eliminate Dual-Core processors entirely from their MacBook Pro line, side stepping any delays.
However, this line of reasoning assumes that Apple will not be making any dramatic changes to the MacBook Pro enclosure. Persistent rumors have suggested that Apple may be considering more MacBook Air-like designs for at least some of the new MacBook Pro models. Such a drastic change would change Apple's choice of processors considerably.
It's also worth noting that Apple isn't a typical Intel customer and has, in the past, been able to secure chips earlier than the rest of the industry.