Intel's Ivy Bridge CPU to Allow for Smaller Quad-Core MacBook Pros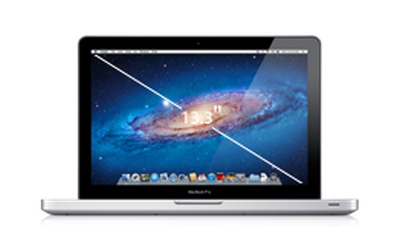 AnandTech reports that Intel has announced that its next-generation processor code-named Ivy Bridge will offer lower-power quad-core chips than the current generation of Sandy Bridge chips. In particular, Intel has revealed that it will introduce a 35-watt quad-core Core i7 processor.
Next year Ivy Bridge will expand the range to include a 35W quad-core Core i7 SKU. Shaving off 10W off the TDP should enable somewhat smaller notebooks to enjoy the benefits of a quad-core CPU.
As AnandTech notes, this development means that Apple could offer quad-core processors in its smallest 13" MacBook Pros.
The current 13" MacBook Pro design is limited to processors with a 35W thermal design power (TDP). The larger 15" and 17" MacBook Pro models are capable of handling higher-power processors with TDPs up to 45W. As a result, the 15" and 17" MacBook Pros are the only models that presently offer quad-core processors.
This news of lower power targets for Intel's mobile processors should come as no surprise, as Intel has admitted that it has been slow to respond to the low-power trends and has redoubled its efforts to lower the power requirements of its future CPUs. Apple may even have helped prompt the shift by threatening Intel with the potential loss of Apple's business.
While fitting a quad-core processor into the current 13" MacBook Pro will be possible with the new CPUs, Apple may take a different approach. We've long heard that Apple will be introducing a new case design for the next MacBook Pro, with many expecting it to take on thinner, more MacBook Air-like design. While Apple may choose to slim down the MacBook Pro by making the optical drive an external option and moving toward integrated solid-state storage, the company may also opt to utilize processors with lower heat requirements to design a thinner/sleeker machine rather than simply trying to boost the raw power of its low-end model.