Tim Cook Putting His Stamp on Apple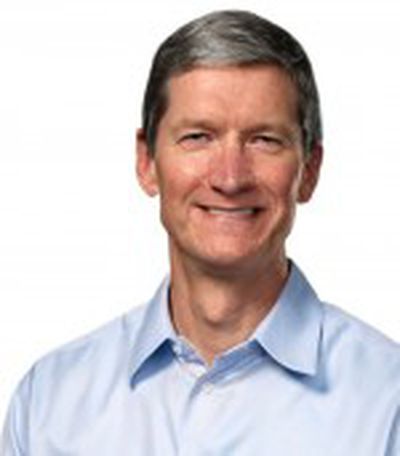 The Wall Street Journal takes a look at Tim Cook's first two months officially in the role of Apple CEO, noting some of the differences between his management style and that of Steve Jobs.
In recent weeks, Mr. Cook has tended to administrative matters that never interested Mr. Jobs, such as promotions and corporate reporting structures, according to people familiar with the matter. The new chief executive, 50 years old, has also been more communicative with employees than his predecessor, sending a variety of company-wide emails while addressing Apple employees as "Team," people close to the company said.
The report also points to Apple's new charitable matching program for employees as an example of Cook putting his stamp on the company.
Cook has reportedly also undertaken a significant revamp of Apple's education division, bringing it more in line with the operation of the rest of the company. The resulting reorganization, which puts additional responsibilities on executives Phil Schiller and John Brandon, has seen the education division split into marketing and sales divisions and then reintegrated with the company's broader arms focused on those aspects of the business.
The openness Cook has exhibited with employees and even customers may filter down further, as Cook seems to have moved rapidly to recognize existing expertise, such as with the promotion of Eddy Cue, and to encourage other executives to engage with customers. Cook has also suggested that he may be more open to other possibilities such as stock dividends or buybacks that have long been off the table for the company even as its cash and investments have soared.
Cook is widely regarded as a very strong operational leader, but some have questioned whether he has the product vision to guide the company as it moves forward without Jobs. Jobs reportedly worked hard to leave Apple with a pipeline of products for the next four years, but even so it appears that Cook is making sure to rely upon the expertise of other executives such as Jony Ive, Phil Schiller, Scott Forstall, and Eddy Cue to help forge Apple's path forward.