iPad 3 Expected to Launch in Around March-April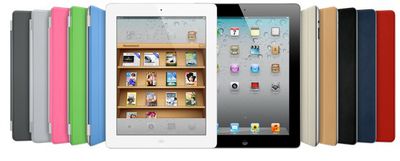 DigiTimes
reports that Apple's next generation iPad will become available in about 3-4 months. The publication's supply chain sources indicate that the next generation iPad parts are starting to ramp up while the iPad 2 production is starting to decline.
OEM production of iPad 2 will remain high at 14-15 million units in the fourth quarter of 2011 but decline to 4-5 million units in the first quarter of 2012, paving the way for the launch of the new iPads, the sources noted.
Volume production is expected to start in February and reach 9.5-9.8 million units in the first quarter of 2012.
March or April should come as no surprise to regular Apple followers. While Apple first announced the original iPad in Jan 2010, the company didn't start shipping the first units to customers until April. In 2011, the iPad 2 was announced around the same time of year.
The iPad 3 is widely expected to carry a high resolution "Retina" display.