This Could Be What Apple's iPhone 5 Looks Like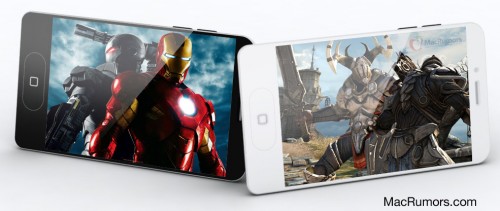 Last month, we saw a
leak
of the design specification which claimed to be for the iPhone 5. Chinese case manufacturers seem to be betting on that design as they've already
started producing cases
based on that design document. We'd even requested and received some
early renders
based on the case designs.
Given how predictive the case designs have been in the past, we commissioned
CiccareseDesign
to create high quality renderings made as closely as possible to the original leaked case designs. Measurements were taken against the original case design leaks, and then imported into 3D modeling software.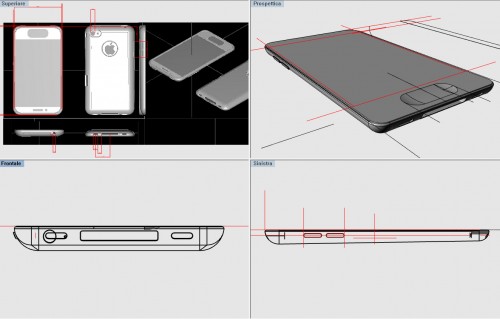 The designs show manufacturers what areas need to be open or exposed for cases, but reveal little else. In the past, this has caused some misunderstandings about future features.
iPad 2 cases
seemed to suggest an extra port at the top of the device, but that turned out to be a space for a microphone hole. Similarly, there are a few areas on the iPhone 5 case designs that are open to interpretation. Click on the images for a larger view.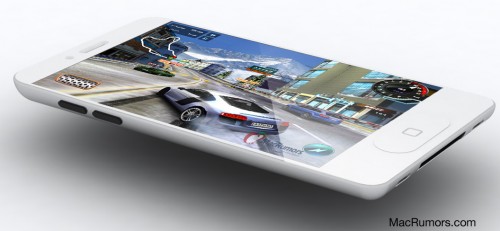 The elongated hole for the home button has suggested that the home button may itself also become more oval in shape. That is the direction our designer took as well. It's also possible, however, that the home button will retain its round shape and Apple has simply allowed extra space for swiping across the home button in a left to right or right to left manner. These's been some speculation that Apple could allow such a gesture for users to quickly switch between multitasking apps.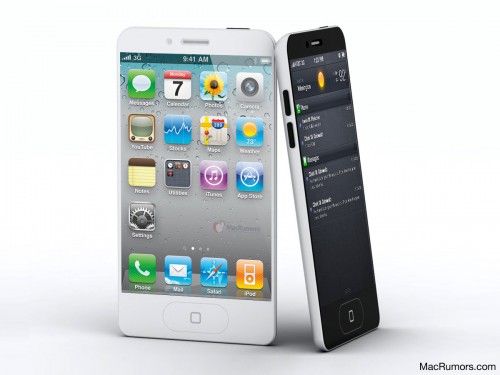 The exact screen size is another aspect that was hard to determine on the design drawings alone. Our renderings have enlarged the screen size to the space shown on the case designs. But, Apple has introduced a "swipe down" from the top of the screen notification system in iOS 5 that could benefit from some extra finger-space near the top of the screen in order to properly register. So, it may be that the screen isn't quite as large as depicted by the cases, and simply Apple allowing for extra space for these swipes. The representation here, however, does show a 4 inch screen which preserves Apple's current screen ratio. Rumors have suggested that Apple may be enlarging the screen size in the upcoming iPhone models.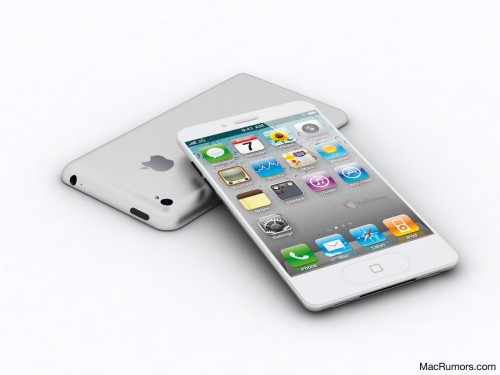 The back of the device has tapered edges which makes it look much closer to the iPod touch. As well, there had been
rumors
that Apple would be abandoning the glass backing of the iPhone 4 and instead moving back to an aluminum design.
The final dimensions of the new design are calculated to be: 4.33" x 2.36" and .27" thickness at the top and .21" at the bottom In comparison, the iPhone 4 dimensions are: 4.5" x 2.31" x .37". So the new design is actually shorter than the existing iPhone 4, but slightly wider and thinner.
Assuming the leaked case designs are accurate, the iPhone 5 should be close in appearance to these renderings. The iPhone 5 is expected to be released in September or October of this year.