With talk of Apple seeking to release a cheaper iPhone being revived in recent days, RBC Capital Markets analyst Mike Abramsky now weighs in to report that he believes that Apple will be keeping the iPhone 3GS around even after the next iPhone hardware update, offering the device for free with a two-year contract and at $399 for unsubsidized purchases. Apple currently sells an 8 GB iPhone 3GS for $49 on a two-year contract and $449 unsubsidized.
As its entry-level iPhone strategy, Apple is expected to cut iPhone 3GS to $0 (on contract, $399 unsubsidized) in conjunction with iPhone 5 launch (we continue to expect it in September). This approach is intended to target mid-market smartphone buyers and counter Android's mid-market expansion. We expect iPhone 5 to launch at $199/$299 ($599/$699 unsubsidized), and Apple to drop iPhone 4 pricing to $99 ($499 unsubsidized).
The claimed $399 price point for the unsubsidized iPhone 3GS is a bit higher than other reports have been hinting at, with the analyst report from earlier this week suggesting that Apple would try to come in at $349 for its cheaper iPhone.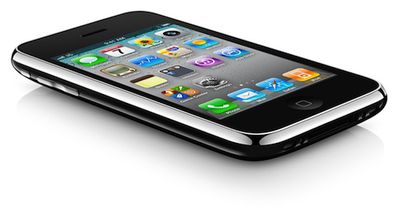 Earlier reports had claimed that Apple was working on a smaller iPhone form factor that could allow the company to offer the device for as little as $200 unsubsidized. But while some rumblings of a new, smaller iPhone option for this year continue to float around, Abramsky believes that the "baby iPhone" will not be released until 2012, in part to fully take advantage of iCloud leverage that may not be possible as the service debuts.