No Hardware Announcements at WWDC 2011? [Updated: No New iPhone Until FY 2012?]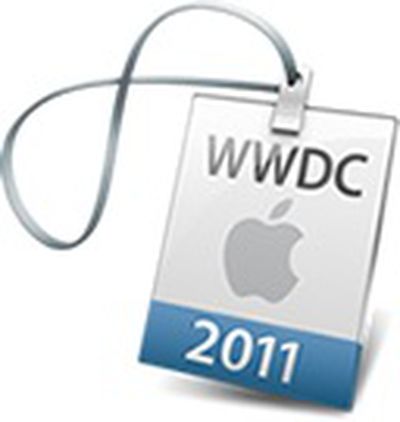 In what would likely be a major surprise to many Apple followers, The Loop's Jim Dalrymple reports that Apple is not planning to introduce any new hardware at its annual Worldwide Developers Conference, scheduled for June 6th through 10th. The conference has been consistently used to introduce new iPhone hardware over the last several years, with the company occasionally introducing other hardware as well.
Apple closed the door this morning on any speculation that it would announce new hardware at its Worldwide Developers conference saying it would focus on iOS and Mac OS.
Apple's apparent focus on software in its WWDC announcement backs up what my own sources are saying about the annual conference. That is, expect a software show in 2011, not a hardware event.
While a focus on software is not unusual for Apple's WWDC promotional materials given its primary positioning as an event for developers, Dalrymple notes that the 2011 materials do nothing to contradict what he has already been hearing from sources: namely, no new hardware this year.
It is also important to note that Dalrymple has not specifically claimed that new iPhone hardware won't be introduced in the same general timeframe as WWDC, merely claiming that any introduction won't occur at the event itself.
One analyst report from late last month indicated that a September launch for the fifth-generation iPhone seemed to be the likely scenario. Those rumors were turned into claims of "delays" that were refuted by Dalrymple himself and other sources. The difference may have been in semantics, however, as Dalrymple simply noted at the time that Apple had not deviated from its own internal release schedule plans, but whether those plans called for a typical June release or something more in line with the September rumors or even something else entirely was unknown.
Update: Japanese blog Mac Otakara reports that the fifth-generation iPhone will "probably" not ship until 2012 based on the current status of part production.
According to Chinese source, iPhone 5 will not probablly be shipped during 2011 because the parts manufacturing for iPhone 5 are not started.
The site had previously offered relatively accurate information about the iPad 2. The site also reported earlier this month that the fifth-generation iPhone will adopt an aluminum back and a redesigned antenna.
Update 2: Mac Otakara has clarified its original report to note that the fifth-generation iPhone is apparently not set to ship before the end of Apple's fiscal 2011, which occurs in late September 2011.
Update 3: All Things Digital and Engadget are hearing similar claims that there will be no fifth-generation iPhone introduction at WWDC 2011.