Next iPad with Smaller Bezel, Flat Back, and Wide-Range Speaker?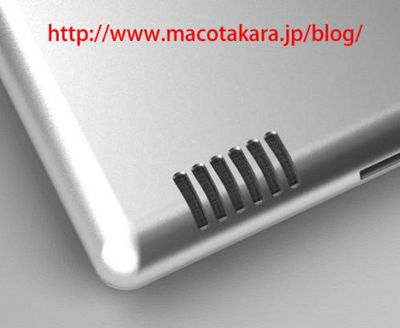 Artist depiction of new speaker in iPad 2
Japanese blog
Mac Otakara claims
that the next generation iPad will have a slightly smaller bezel, a flat back and a new "wide-ranged speaker unit". The report (via
AppleInsider
) cites an anonymous Chinese source.
The changes would be welcome by some as it addresses a couple of criticisms of the original iPad design. The outer plastic bezel surrounding the LCD screen of the iPad was seen as excessively large by some. The new design would address this by slightly narrowing this bezel by 3x3mm. The final design is said to retain the same size LCD screen but the overall unit is claimed to measure 239 mm by 186 mm as compared to the current iPad's size of 242.8 mm x 189.7 mm. Next, the back of the iPad is reported to be "flat like an iPod Touch" which would allow the new iPad to sit flat on a desk surface. The current iPad has a rounded back.
Finally, the source adds a detail that would explain the large opening seen in some early iPad 2 case designs.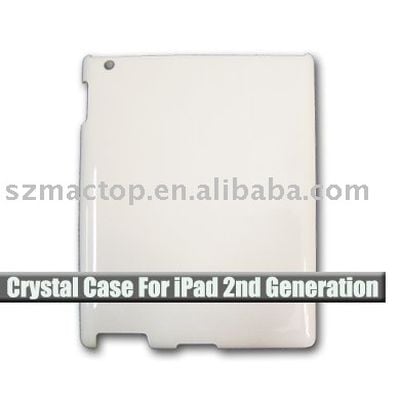 According to the Japanese blog, the new iPad has a large "wide-ranged speaker unit covered with metal mesh". A computer generated depiction is pictured above. The new iPad is said to be starting production with a ship date in mid-to-late January. Mac Octakara has no history of providing Apple rumors, but the details seem plausible and fit with the leaked iPad case designs.